Sales Template
Category: Email Templates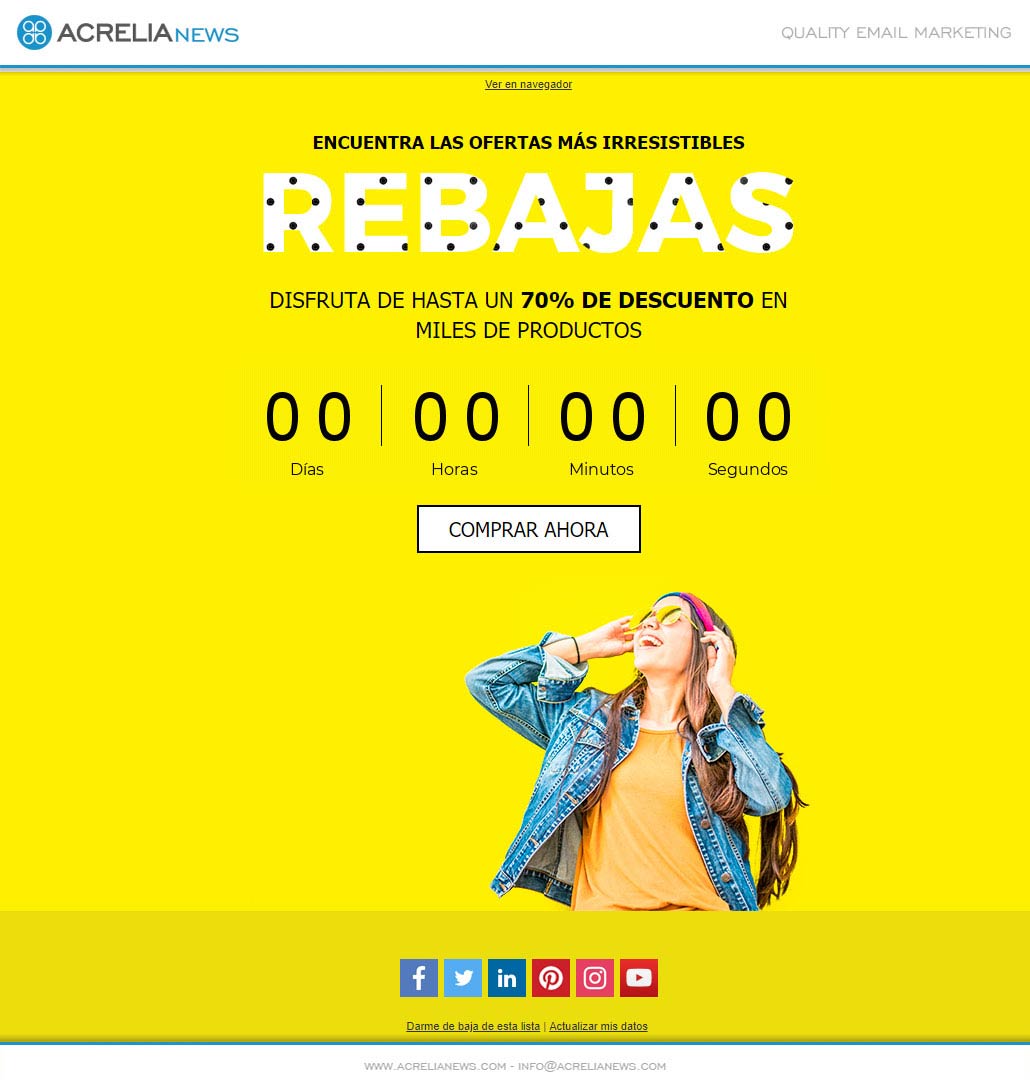 The calendar is important in any email marketing campaign and the start of your business sales can be a key date. With this free email template, you can remind your subscribers that the sales are here and present what your offers are going to be.
It is important that you bear in mind that during the sales period many competitors send newsletters to their contacts and that the messages are very similar to each other, therefore, it is advisable that you send something that differentiates you. To do this, in Acrelia you can easily and simply create all the custom fields you need and include tags in the subject, text of the campaign and even in the images thanks to our powerful editor.
Don't forget to include a "limited time" message in your campaign as it has the effect of creating a sense of urgency that encourages the purchase, especially if you make use of interactive elements such as countdowns. This free template contains a countdown that will help you improve conversions and generate a sense of urgency in your customers.
This responsive template can be easily adapted to your needs and those of your subscribers, thanks to our easy and intuitive online editor.
At Acrelia News we put at your disposal a wide gallery of email templates to help you create massive professional email marketing shipments.
All Acrelia News email templates, such as the "Events Black and White" template that you are seeing now, are responsive and ready to be displayed optimally on the most popular email managers, browsers and mobile devices and tablets.
Create your free account now and in just a few minutes your newsletter will be ready to be sent to your subscribers.
Do not miss anything from our blog and join our Telegram https://t.me/acrelianews
---
Related posts
Haven't you tried Acrelia News yet?
If you like this post, you will like much more our email marketing tool: professional, easy to use.