Template: Cupón descuento
Template: Cupón descuento
Category: Email Templates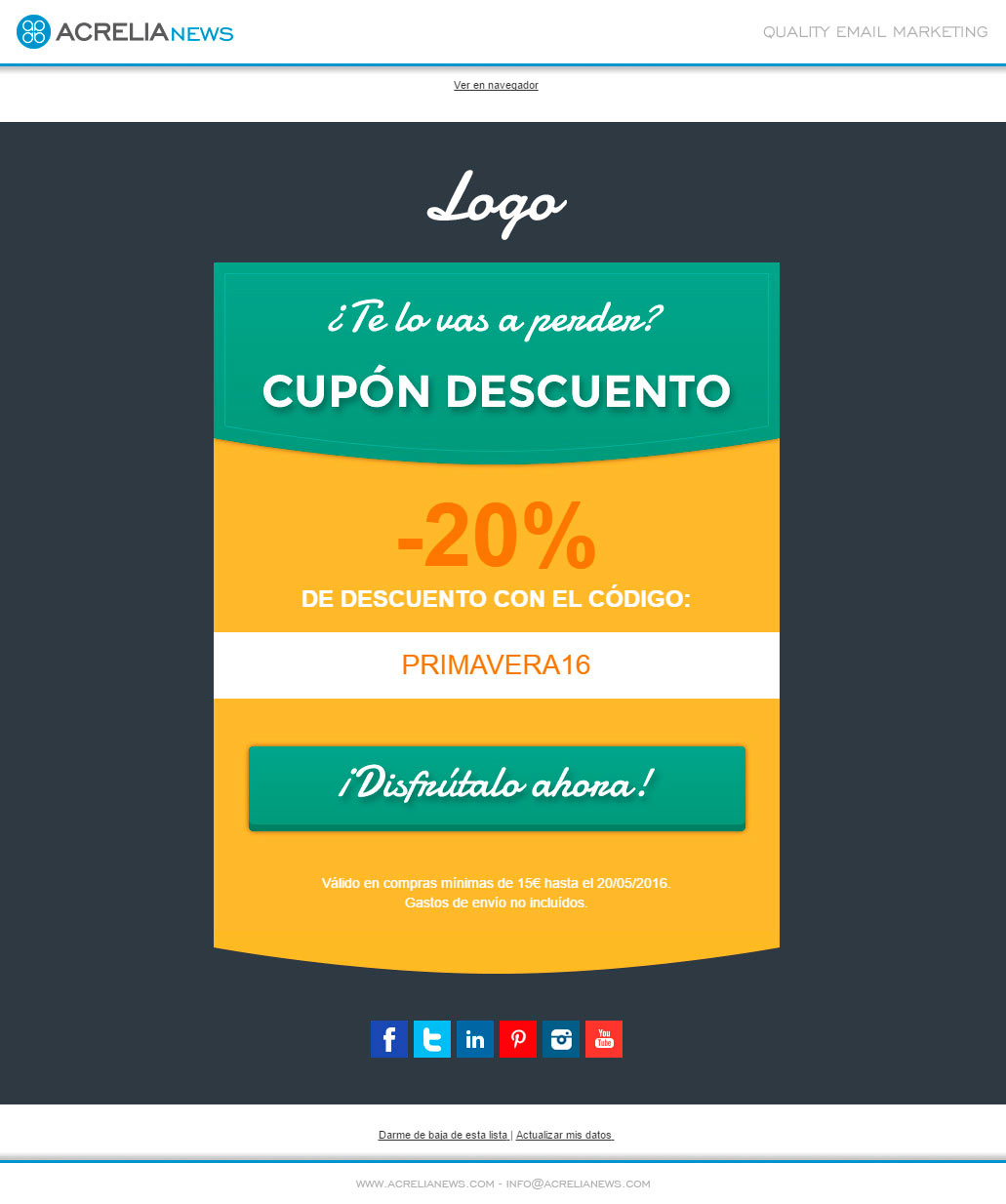 Utiliza esta plantilla para crear tus campañas de email marketing de cupones o códigos descuento.
Esta plantilla responsive puedes adaptarla fácilmente a la imagen de tu empresa, a tus colores y al mensaje que quieres enviar a tus suscriptores, gracias a nuestro fácil e intuitivo editor online.
En Acrelia News ponemos a tu disposición una amplia galería de plantillas de email para ayudarte a crear envíos masivos de email marketing profesionales.
Todas las plantillas de email de Acrelia News, como la plantilla "Cupón descuento" que estás viendo ahora, son responsive y están preparadas para visualizarse de manera óptima en los clientes de correo más populares, navegadores y dispositivos móviles y tablets.
Crea tu cuenta gratuita ahora y en tan solo unos minutos tu newsletter estará lista para ser enviada a tus suscriptores.
Do not miss anything from our blog and join our Telegram https://t.me/acrelianews
---
Related posts
Haven't you tried Acrelia News yet?
If you like this post, you will like much more our email marketing tool: professional, easy to use.