Template: Friendly
Category: Email Templates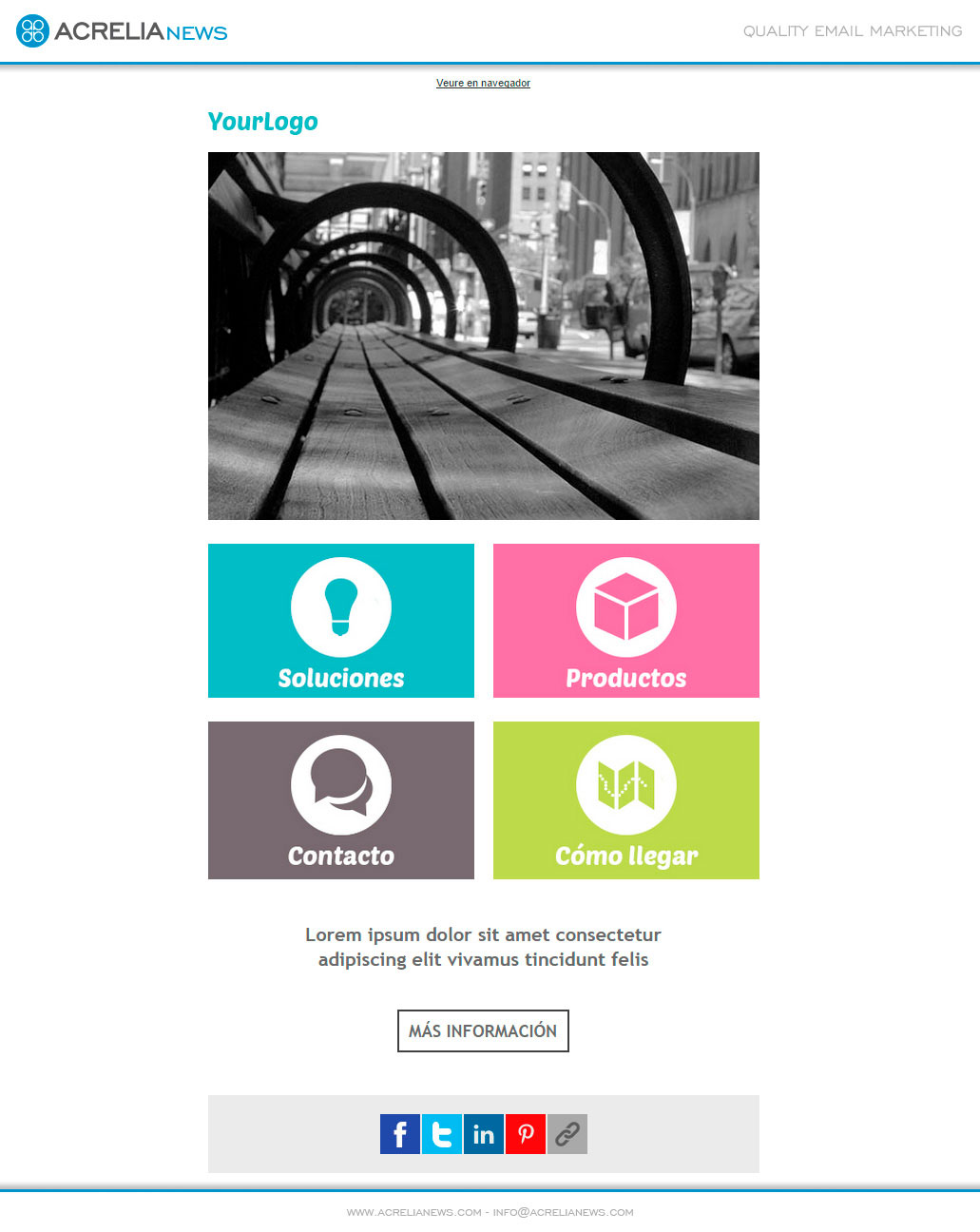 This email template has a stylish design ideal to use on your corporative email marketing campaings. Its design allow you to inform about your products and services in a clear and visual way. You can also use it to inform your subscribers about news and events related with your brand, product and services.
This responsive template can be adapted easily to your company's image, your colors and message you want to send to your subscribers, thanks to our easy and intuitive online editor.
Acrelia News provides you with a wide gallery of email templates to help you create professional massive email marketing. In this gallery you will find many corporative design templates like this one.
All Acrelia News email templates, like "Friendly" template you are seeing now, are responsive and are ready to be displayed optimally in the most popular email clients, browsers and mobile devices and tablets.
Sign up for free now, and in just a few minutes your newsletter will be ready to be sent to your subscribers.
Do not miss anything from our blog and join our Telegram https://t.me/acrelianews
---
Related posts
Haven't you tried Acrelia News yet?
If you like this post, you will like much more our email marketing tool: professional, easy to use.