Send free emails with this Christmas template
Discover more email designs from your Acrelia News account.
More than 100 designs available!
Email template to send Christmas greetings with blue background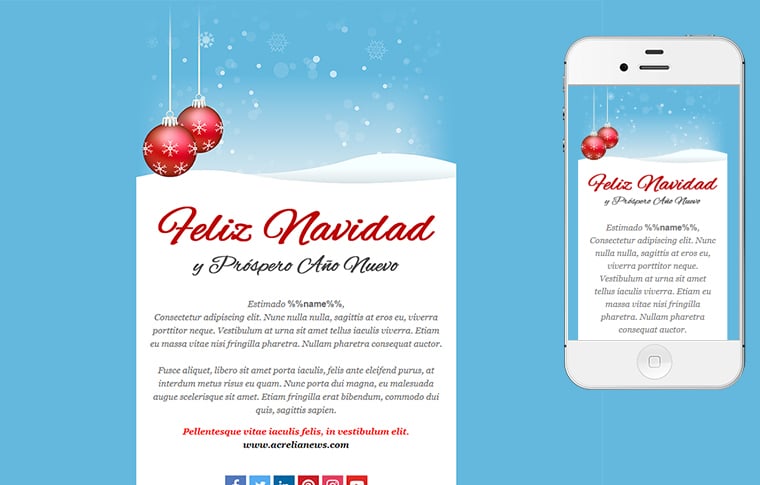 In the design of this template, the snow stands out covering the message along with two unique red balls that decorate the header of the postcard. The sky blue background, snowy and slightly illuminated, contrasts with the red of the main text that congratulates Christmas and the New Year with a handwritten typeface.
This template can be used to send a traditional message and also write down some of experiences shared with clients during the year as a reminder and wish for prosperity for the next. In this way, they will feel part of the company as it could be a message that is also sent to employees or suppliers.
With this elegant design, there is no room for error and all recipients will feel closer to the company thanks to the warmth that is transmitted since the first thing they will see when opening the mail is the sky snowy blue.
Request online DEMO
Create and personalise your corporate Christmas card in minutes thanks to our powerful editor and the advice of our experts. No obligation to sign up.
RETURN TO THE CHRISTMAS TEMPLATES GALLERY
Other Christmas greetings designs you might like