Send free emails with this Christmas template
Discover more email designs from your Acrelia News account.
More than 100 designs available!
Email template for Christmas lunchs and dinners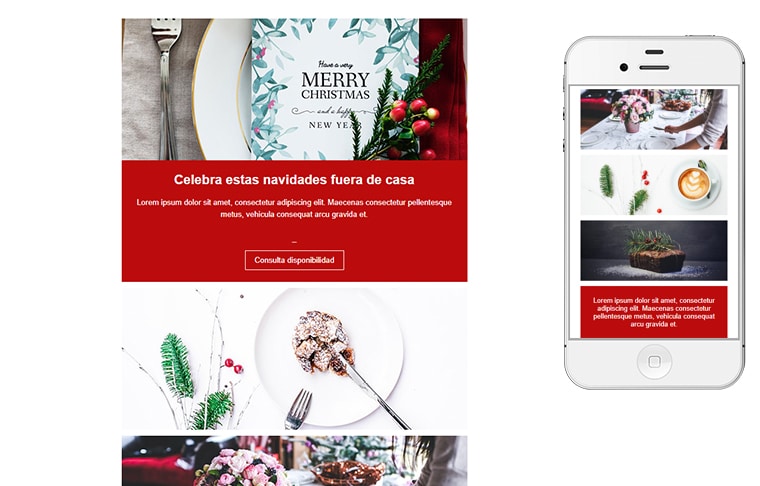 This template is specially designed for restaurants and bars that accept reservations during the Christmas holidays. Therefore, the head of this postcard is an image of a table decorated for the occasion. It also includes a space to encourage recipients to contact the restaurant and then a call-to-action button to check availability.
The message body is designed to include photos of the menu or a prominent dish , the special decoration or any image that draws attention to want to visit the restaurant during the holidays. The best thing is that they are real images of the space itself, to convey more confidence.
Despite all, this template can be equally valid for other sectors and business models, from online stores to expose the products highlights from its Christmas catalog to industrial service companies showing their latest facilities. The key is in the chosen images.
Request online DEMO
Create and personalise your corporate Christmas card in minutes thanks to our powerful editor and the advice of our experts. No obligation to sign up.
RETURN TO THE CHRISTMAS TEMPLATES GALLERY
Other Christmas greetings designs you might like