Send free emails with this Christmas template
Discover more email designs from your Acrelia News account.
More than 100 designs available!
Personalised email template to send Christmas cards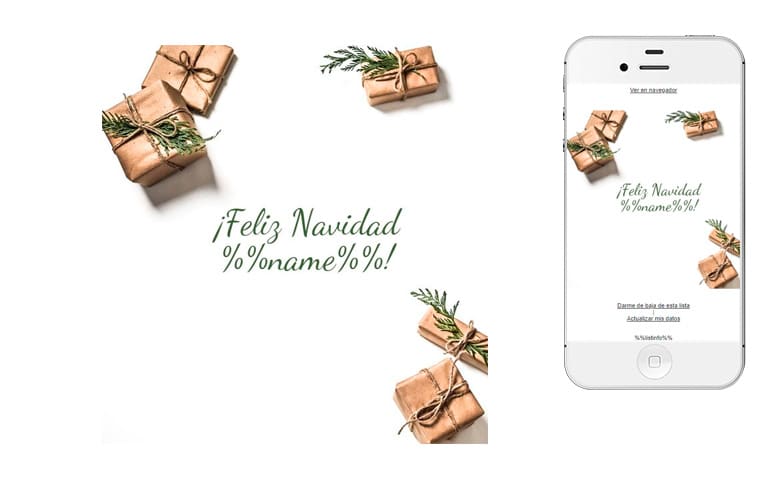 The small gifts that frame the customizable message of "Merry Christmas" do not detract from this traditional wish. They have the characteristic of being wrapped in kraft paper and with fir leaves on the bow, which indicates concern for sustainability and wanting to avoid unnecessary ornaments. In addition, they are discreetly distributed on a white background that conveys honesty.
To personalize the congratulatory text, you can use the customer's name and add any reference that you have about him, for example to wish that Santa Claus leaves many gifts in the city where he resides or that one of the packages in the picture they carry what you bought last time.
The option to send without any other message is perfect for last minute postcards for new clients who still do not have much data, but who still want to send them a detail that shows the affection that feels for them.
Request online DEMO
Create and personalise your corporate Christmas card in minutes thanks to our powerful editor and the advice of our experts. No obligation to sign up.
RETURN TO THE CHRISTMAS TEMPLATES GALLERY
Other Christmas greetings designs you might like