Reading time, an alternative to the opening rate
Reading time, an alternative to the opening rate
Category: Email Marketing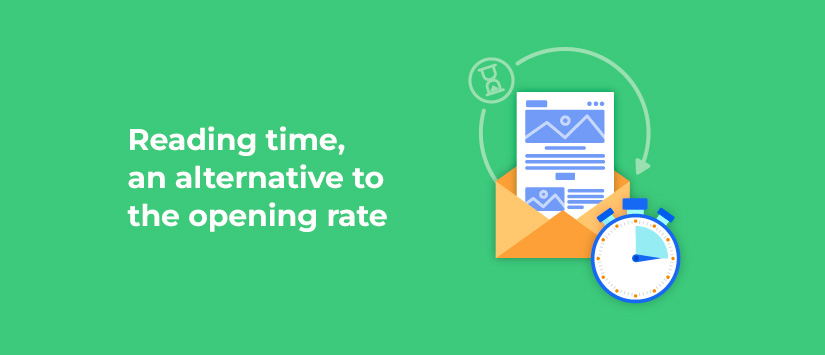 When you send emails, knowing how many people open them is a metric that still carries a lot of weight with marketers. But open rates are not 100% reliable: they are based on image downloads, including those that are opened automatically (or by mistake), and Apple's Mail Privacy Protection may be an indication that you need to look at alternative ways of assessing your email marketing. A much more unambiguous one is reading time.
How much time do subscribers really spend reading our communications? Are those seconds enough to understand that they are interested? It depends on what the message contains and the email marketing strategy, but the reading rate can be evaluated by calculating the average reading time and making the following classification according to the time subscribers have spent reading our communication:
- Engaged contacts: more than 8 seconds.
- Interested contacts: from 2 to 8 seconds.
- Uninterested contacts: less than 2 seconds.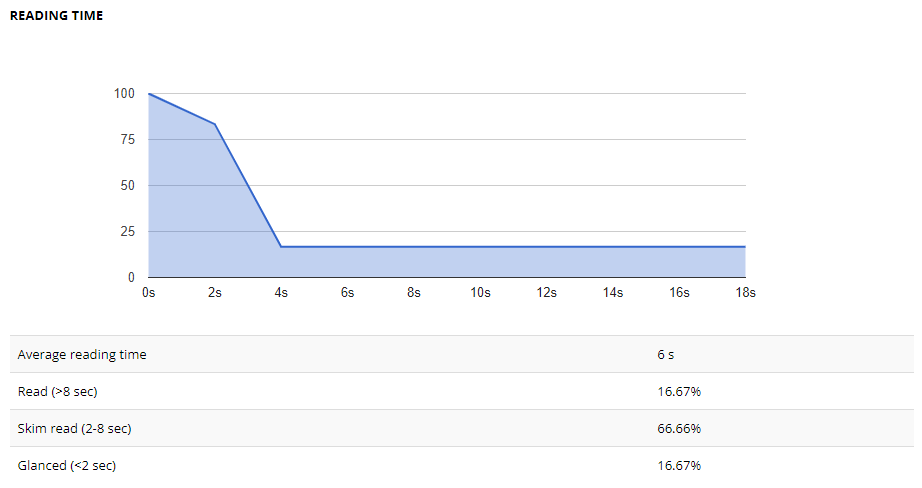 The reading time is a reflection of the interest in the content when there is no call to action. Although these are obligatory in promotional campaigns, they are not present in, for example, some newsletters, transactional messages or important notifications that contain all the necessary information. This is when the reading rate allows you to measure the impact caused.
By combining CTOR with reading time, it is possible to get a clearer idea of how well users are responding to our email marketing.
How to increase reading time in email marketing?
User interaction with each sender's message, including whether they read it, is a criterion for Gmail to consider it "Important" and send it to the inbox or spam folder. The reading time is, therefore, a metric that we should try to improve because it also influences unsubscribes: if the dedication drops, in the end, it can lead to a desire to stop receiving messages about our products and services.
The answer is not to make newsletters longer because they could be cut short, but to make them more interesting:
An attractive subject line will help to get people to open them, but they must be personalised so that they want to read them in full. With a good segmentation and taking advantage of dynamic fields, you can achieve this. Then you just have to make it easy for them.

Choose the right template: one with a structure that organises the information you want to be read correctly, with the right font and a good contrast so that it is not tiring to the eye. Also, make sure it is responsive so that it is as easy to read both from a mobile device and from a computer.

Look at the statistics, but only for similar types of messages: it is difficult to compare email marketing campaigns with a very clear call to action and a warning to customers that there has been a security problem. You can also extract data related to unsubscribing to see the relationship between the two.
Online marketing is a way to gain customer engagement and loyalty, so you need an email marketing tool that delivers open and click-through rates, but also reading times.
Do not miss anything from our blog and join our Telegram https://t.me/acrelianews
---
Related posts
Haven't you tried Acrelia News yet?
If you like this post, you will like much more our email marketing tool: professional, easy to use.