Your verified list in 3 steps

Create your account

Upload your dirty list

Download a clean list
How we verify emails
The reliability of our email checker is greater than 98%
Our system performs multiple tests in real time without sending any email to the emails you verify. We detect: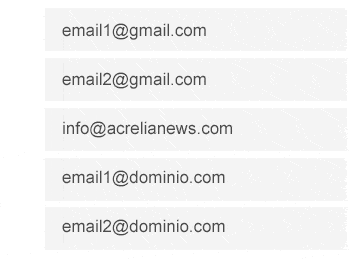 - Duplicate Email Addresses
- Disposable email addresses
- Non-existent emails
- Role addresses
- Suspicious words and TLDS in emails
- Spam trap
- Malformed email addresses
- Inactive, parked or invalid domains
Once your list is verified, you will have a secure email list that you can use for your email marketing sendings.
Reasons why I should check emails
Approximately 23% of the emails on your list are incorrect
A list of contacts with invalid or non-existent email addresses can seriously affect the deliverability of your email marketing sendings and condition their results.
Therefore, we recommend you to verify all email addresses from your contact list to identify those that are not valid and avoid having false addresses, erroneous or that no longer exist.
When should I verify an email list?
| | |
| --- | --- |
| | If you have a list of contacts to which you will send for the first time. |
| | If it is a list that you have not been sending for a long time. |
| | If you get the contacts without double opt-in (without confirmation of registration by the user via link in his email). |
| | If you collect data on paper or in a physical store. |
| | If you do marketing campaigns to obtain user records (contests, promotions, download ebooks ...). |
| | If the email marketing tool you use for your sendings does not automatically process complaints and hard bounces. |
| | At least once a year: approximately 15% of email addresses cease to exist. |
Verifying your email list allows you to: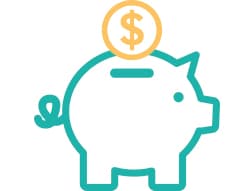 Save money on your email marketing
You will only send to existing email addresses, increasing the ROI of your mailing campaigns.
---
Improve your deliverability
If your lists are clean of spam trap and non-existent emails, your reputation as a sender will improve and your newsletters and promotional mailings will not end up in the SPAM folder.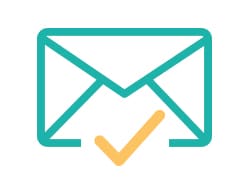 ---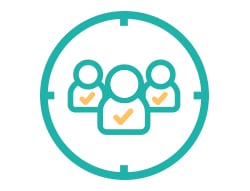 Connect with your real audience
The emails you send to addresses that do not exist are obviously not open or read, but they cause your messages to be marked as SPAM and your real contacts do not receive it in their inbox. Remove the wrong emails from your lists and connect with your real audience.
---
Protect your reputation as a sender
All companies that send emails have a reputation score as senders. If you send mail accounts that do not exist, your reputation goes down, your sendings end up in the spam folder or blocked and it is difficult to get a good reputation again.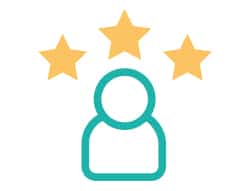 ---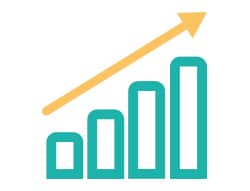 Improve your results
Validating a list means that you will no longer send to email addresses that do not exist, and therefore, your opening rates and clicks will be more accurate and will show the real interests of your users.
Are you ready to take your email marketing to the next level?
Save by verifying your mailing lists
Other email verification providers force you to buy verification packs, which means you buy more verifications than you really need.
With Acrelia instead, you only pay for the actual emails you are going to validate *
Volume rates
Up to 5.000
Up to 10.000
Up to 25.000
Up to 50.000
Up to 100.000
0.004€/email
0.003€/email
0.0025€/email
0.0024€/email
0.0021€/email
Price Calculator
Enter your estimated number of verifications to see what you'll pay: