Send free emails with this Christmas template
Discover more email designs from your Acrelia News account.
More than 100 designs available!
Green and white Christmas email template with Christmas tree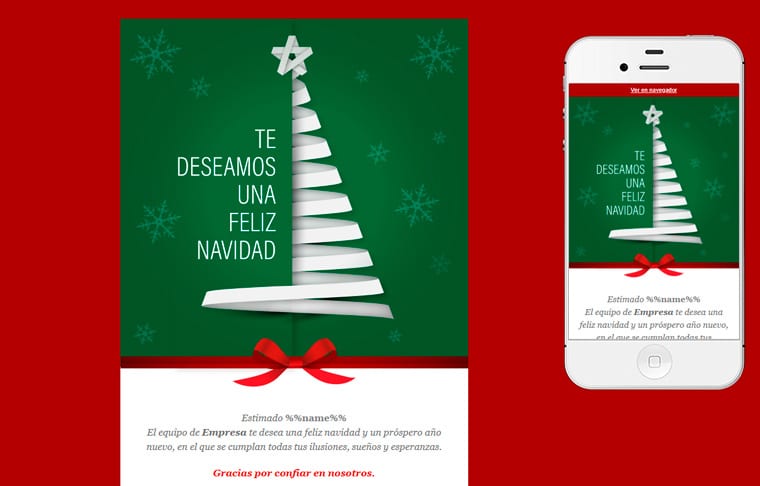 A large tree presides over this template along with the message "We wish you a Merry Christmas." It is crowned by a star also made with white ribbons and ends with a red bow that also serves as a separation from the white space to write the text that accompanies the postcard.
It can be used by companies in any sector, but Because it is so visually simple, it is a useful design for those who are used to explaining complex processes because it is minimalist and avoids complicating the drawing of the fir tree so that the message also stands out.
It is a good choice for companies who want to give a gift to their customers. The text can then be used to explain the reasons for offering it and the dates or conditions under which it can be obtained. The logo closes the card to lead to the main page and also the social icons to remind recipients of the presence beyond email.
Request online DEMO
Create and personalise your corporate Christmas card in minutes thanks to our powerful editor and the advice of our experts. No obligation to sign up.
RETURN TO THE CHRISTMAS TEMPLATES GALLERY
Other Christmas greetings designs you might like