Why include augmented reality and virtual reality in your campaigns?
Why include augmented reality and virtual reality in your campaigns?
Category: Email Marketing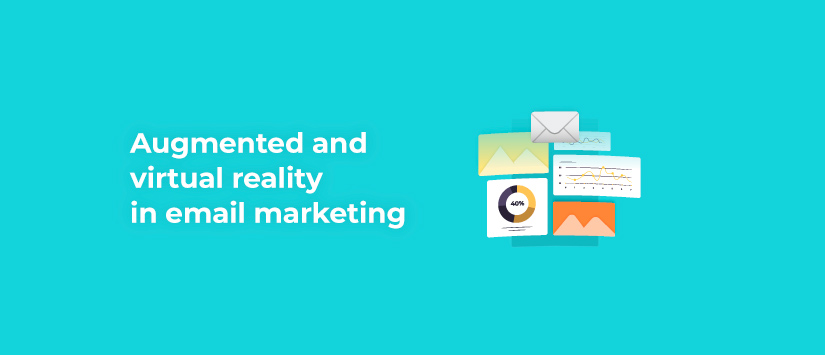 Augmented reality (AR) and virtual reality (VR) are two technologies that create unique and unforgettable experiences for the user, which multiplies interaction and brand reputation. This is why they are a trend in email marketing because they contribute to improving campaign results.
What are AR and VR?
Both require devices for the user to be able to use them, but each has its own characteristics and applications in email marketing.
On the one hand, augmented reality combines virtual objects with physically existing visual information. With this technology, enriched environments are created so that users can interact with multimedia content such as videos, images or animations, through their mobile device.
An example would be an email with graphics that bring a product to life and allow it to be viewed in 3D or moved to interact with it.
Source: Email On Acid
On the other hand, virtual reality allows users to navigate through environments that do not physically exist. To access it, an adapted device is needed, such as VR glasses, so immersion is total. They are often designed to provide interactive experiences at a deeper level.
An example would be an email that links to a virtual environment, such as a metaverse, in which the brand is present for users to access.
Reasons to use these technologies in email marketing
There are many benefits why it is worth including AR/VR in your campaigns:
Offer more attractive content for the user, different from the usual.
Increase engagement.
Entertain the user to spend more time with the brand.
Attract traffic to the website, app or metaverse to which you want to direct the customer.
Encourage recipients to share the message among their contacts so that they also live that experience.
Facilitate the purchase decision by being able to try the product before buying it. Improve the click rate in that campaign and the open rate in future campaigns because they will be more interested in receiving the news.
Increase conversions among people who have interacted with the mailing with a subsequent offer.
Design campaigns that are more integrated with other channels.
Position yourself as an innovative brand because there are not many using them yet.
The advantages are varied, but we must also be aware of the limitations. These technologies are not available to all users, especially virtual reality. In addition, not all email clients are able to display augmented reality well. It is necessary to target the action to a specific audience, not only by interests, especially taking into account their age so as not to diminish the effectiveness of the message.
In general, the content should be as intuitive as possible. If it is not understandable and the recipients do not understand what they have to do (click on the image, open the camera, download an app...), the objectives will not be achieved. For it to be a true experience, it has to incorporate the visual elements in a way that makes it easy to want to participate.
Although both augmented reality and virtual reality are relatively new, they are already part of many marketing strategies. Bringing them to email is another step in approaching the user in an entertaining and interactive way. This is just the beginning and the technology will continue to evolve, so start experimenting with it now.
Do not miss anything from our blog and join our Telegram https://t.me/acrelianews
---
Related posts
Haven't you tried Acrelia News yet?
If you like this post, you will like much more our email marketing tool: professional, easy to use.