Send free emails with this Christmas template
Discover more email designs from your Acrelia News account.
More than 100 designs available!
Green email template with white Christmas tree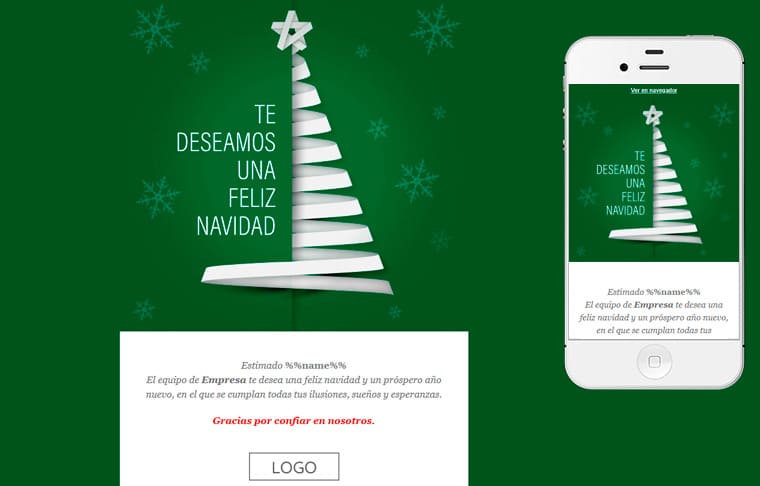 A green greeting as balanced as this one is achieved by combining a Christmas tree made with white ribbons with a classic text to wish you happy holidays. Its star at the top is the only decoration, along with soft snowflakes that give the postcard a dreamy effect. The result is a sober and elegant proposal that can be sent even a week before the indicated date.
As the color green is so prominent, it can be the perfect choice for companies with values related to sustainability and ecology. Even so, it also refers to the hope so typical of this time and can be sent by those who want to communicate their projections for the new year.
In addition, the text "We wish you a Merry Christmas" written in plural makes This template is also a good option for businesses looking to include customers in their community as one of the team.
Request online DEMO
Create and personalise your corporate Christmas card in minutes thanks to our powerful editor and the advice of our experts. No obligation to sign up.
RETURN TO THE CHRISTMAS TEMPLATES GALLERY
Other Christmas greetings designs you might like