Advantages of using a white label email marketing tool
Advantages of using a white label email marketing tool
Category: Email Marketing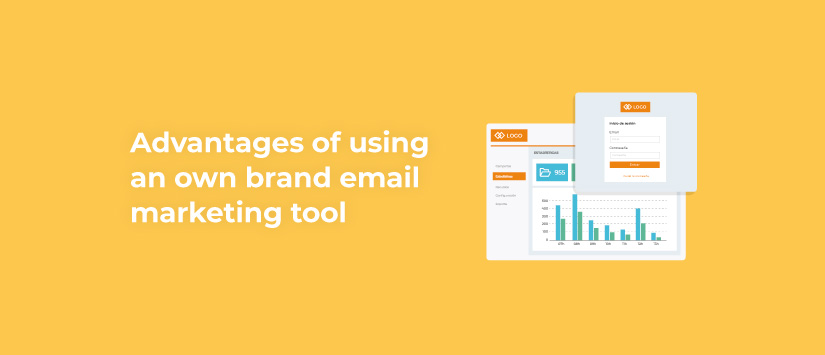 The use of platforms in marketing is very common, and I'm sure you can think of several that you use on a daily basis. But would you be able to tell if any of them are white-label? If it's Acrelia White-label, you won't even notice. That's its main advantage: it's fully operational.
In this case, a white-label has the same functionalities as the brand it is replacing: we only change our visual appearance to that of another brand. Its features are not reduced in email campaign delivery, and it does not affect its ease of use or effectiveness in results. It remains the same on the inside, but its exterior and everything the user interacts with are adapted so that they only perceive the chosen brand.
Immediate startup
Easy to use because no prior technical knowledge is required.
Functionalities focused on maximizing the return on each sent campaign.
Professional quality templates, customizable and responsive.
Scalable, grows at the pace that each client needs.
Multi-account management to create users with different levels of access.
Spanish support by phone or email.
The only difference from the white-label version is its visual appearance because it is 100% customizable. This possibility is important for businesses that want to respect their corporate identity: the URL, logo, colors, and favicon can be changed with just one click to stop being Acrelia and become the company's email marketing tool. This way, all users stay within the corporate brand.
To show you all the possibilities and benefits of using a white-label in your email marketing, we give you two examples based on real cases.
Advantages for an agency
A marketing or communication agency wants to offer a comprehensive email marketing service to its clients. If they already design actions to capture leads, templates, and content, the next step is for them to be able to send them from a platform with the agency's logo.
Having a reliable partner is key for this strategy to work because clients hire the services and interact with the customized platform as if it were owned by the agency. This way, they gain their trust and stand out from the competition.
Advantages for a company
A company with multiple departments or branches sending campaigns wants to centralize as much as it wants to give them freedom of action. It is possible to visually incorporate it so that it is one more among the possibilities offered to different users. This way, email marketing is enhanced as a channel, and campaign management is unified and simplified.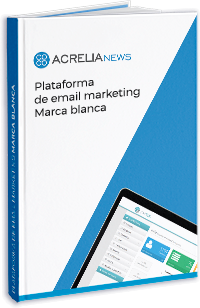 As a specialized email marketing provider, we provide the tool to the company, they customize it with their identity, and create the necessary accounts and users for their team. This way, they offer a unique image and increase the possibilities of maximizing their communication while reducing operational costs.
Do you want all the information about how Acrelia White-label works? Download our brochure.
Do not miss anything from our blog and join our Telegram https://t.me/acrelianews
---
Related posts
Haven't you tried Acrelia News yet?
If you like this post, you will like much more our email marketing tool: professional, easy to use.