Artificial intelligence in email marketing
Artificial intelligence in email marketing
Category: Email Marketing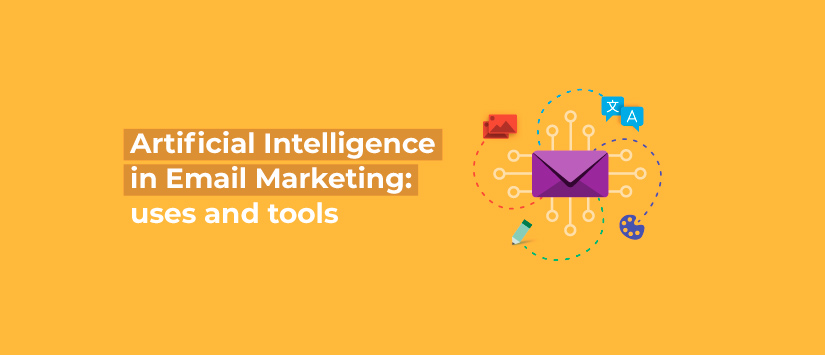 Artificial intelligence (AI) is trending. All marketers are commenting about it, some seeing it as a threat, others as an opportunity. What there is no doubt about is that it is a great help in content generation. It is proving to be a useful tool for designers and copywriters and for those who do not have this profile in their department, above all because of its speed of response.
There are many tools that are revolutionising the creative areas of companies because they complement them from different points of view, also to carry out email marketing campaigns.
Design headers in a variety of styles
AI will be a source of inspiration when designing the header of your newsletter, for example if you are going to start a new one with a different theme, if you want to make a seasonal change or if you are going to distinguish between recipients (internal and external).
Freemium tools like NightCafé, DeepAI or Dream by Wombo allow you to create an image in different styles, for example realistic, comic, anime, surreal, urban, futuristic and many more. All you have to do is write a sentence that describes your idea.
This way you can have in a few minutes a new and unique design to upload to our editor and adapt it for your next mailing. Remember that you can save it as a template for the next time you need it.
Invent stock images and icons
You may often find that you need an image or icon to accompany a piece of information, break up a section or add clarity to a text. You can spend a lot of time exploring a bank of stock photos or you can ask the AI to create it specifically for you.
DALL-E and Midjourney are very popular in this area, each with their own community. In both cases, as with the previous tools, you just type in what you need and in a few seconds it will give it to you (or you can also ask it for a variation to refine the result).
This option is very practical to have a stock of resources to use in any shipment. By saving them in a shared folder, the whole team will have access and the messages will maintain their coherence.
Compose and personalise for dynamic content
AI can solve that last-minute post you didn't count on because it generates ideas on any topic. And it writes it for you. This includes everything from the subject line to calls to action to the content itself.
You can also ask him to write variations to personalise your communications to the different profiles of your database and thus create dynamic content in minutes. This way you gain in effectiveness without investing too much time.
There are several tools that will help you in this task, such as Copy.ai, Jasper and Rytr, all specialised in copywriting and with limitations in the number of words/characters they generate for free.
Summarising and translating articles for informative newsletters
Another advantage of artificial intelligence is that it is able to interpret content and return a summary of the length you want. This way you can perfectly fit the text returned in your usual section. It can be used for reports, books or existing news.
In addition, it also translates if you need to incorporate a quote or fragment in another language and you want to confirm that it is a correct interpretation.
Perhaps the most popular tool at the moment is ChatGPT by OpenAI, although you can also try Notion IA or Magic Write by Canva if you already use them in a daily basis.
Do not miss anything from our blog and join our Telegram https://t.me/acrelianews
---
Related posts
Haven't you tried Acrelia News yet?
If you like this post, you will like much more our email marketing tool: professional, easy to use.