Birthday wishes automation
Birthday wishes automation
Category: Email Marketing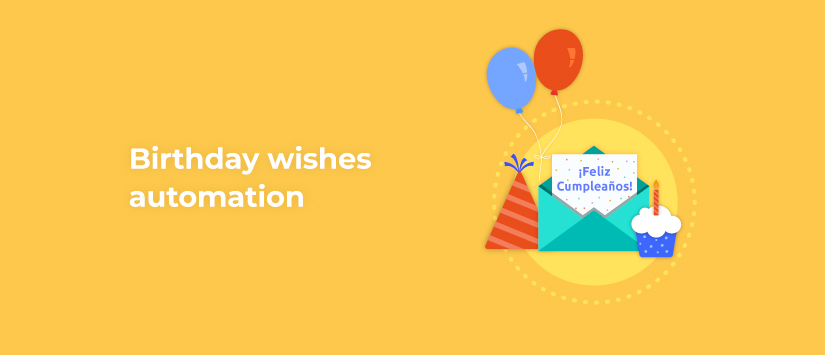 It is a date that everyone has marked on their calendar. The day of our birthday is a reason to have celebrations with family and friends, but it can also be an opportunity to send birthday wishes to your customers. A celebration like this could require too much dedication if every day you had to prepare the campaigns manually, but Acrelia's automation avoids that effort: you just have to program the message you want to send, and that's it!
Automating this type of communication has several advantages, we give you some examples so you can start thinking about how to apply them to your email marketing.
Better brand image
It is important to transmit a minimum of closeness on such a personal date. It can be simply to wish them a happy birthday in the traditional way, as you would do with a distant relative. Or you can be a little more informal and send a more thoughtful greeting, so you ensure that the customer is pretty happy and also discovers the personality of the brand.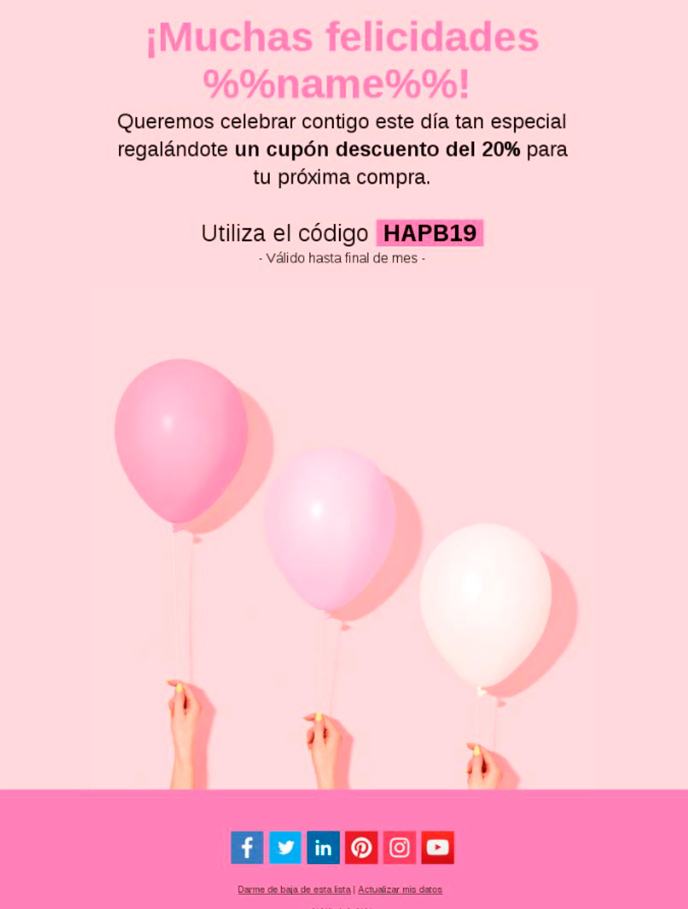 You know they will receive more notifications from their contacts, so try to make a good impact, but it doesn't need to be a long email. Get to the point!
More opens, even if not on the same day
The time of sending is a factor to take into account, yes, but the good news is that you don't have to send your birthday wishes too early to be the first. You can celebrate their birthday with them for the whole week! Or even the whole month!
On the same day they might receive a lot of messages, they may be offline to celebrate the birthday with their family and ignore the notification depending on what time you send it. Try to send it the day before so it's a surprise and they can pay attention to it.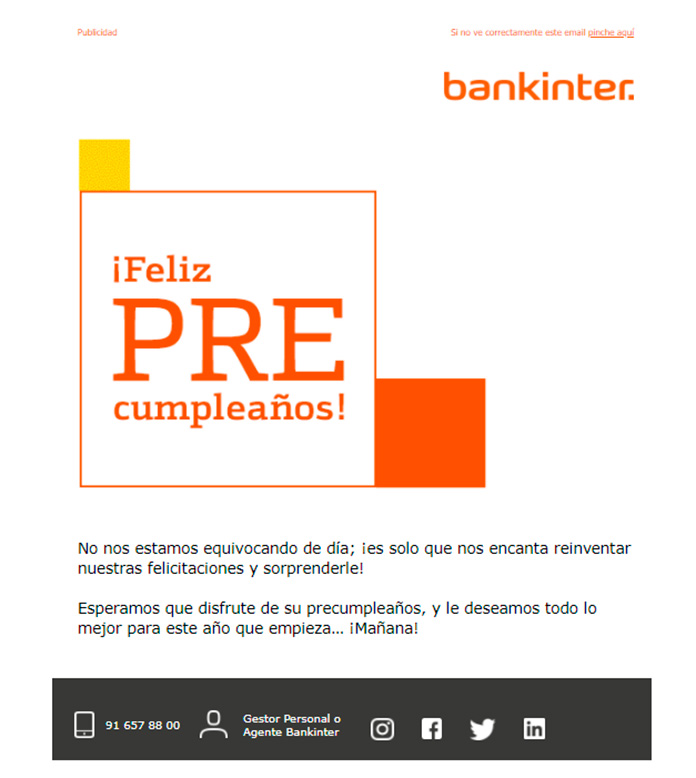 By the way, you can also create a campaign to celebrate your own birthday, but then it doesn't need to be automated.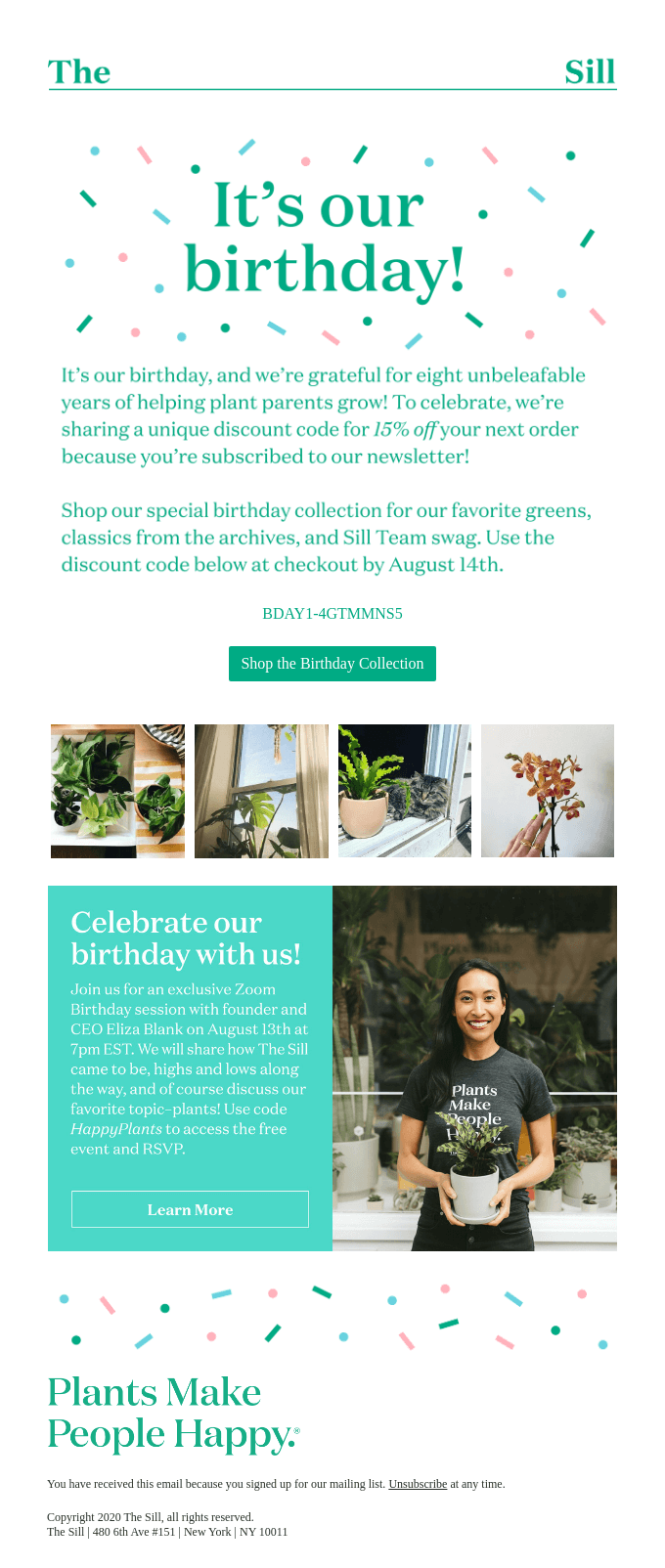 Better customer relations
A greeting campaign is also a loyalty campaign. It's a chance to review how the year has gone and it's a joint celebration of the time you've spent together. It's about being close to your customers and sharing a joyful moment, even if it's from a more corporate perspective.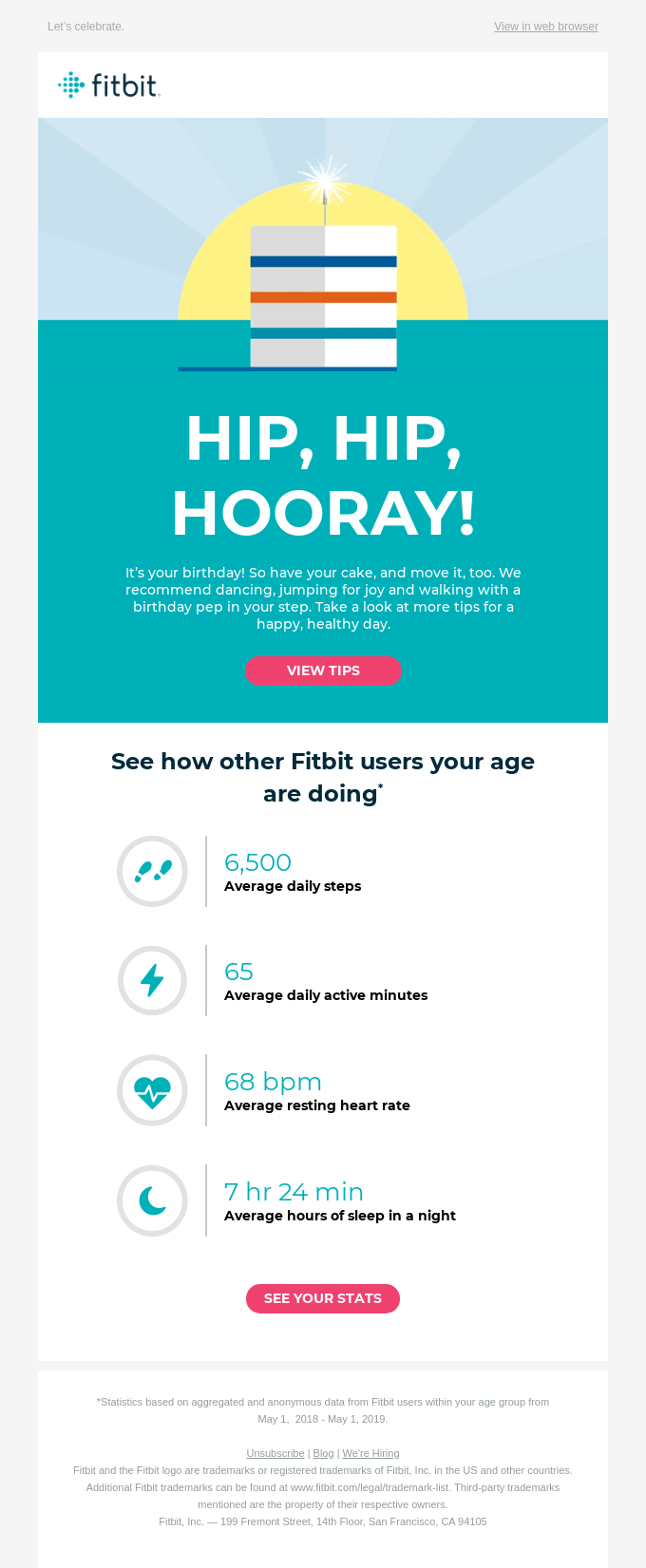 A personalised infographic can make a difference compared to other more standardised messages because it helps them to make balance of the year and at the same time brings them closer to your company.
More willingness to buy
If your goal is to give them an anniversary gift that will encourage them to buy something else, make sure you offer them something that makes them feel special so that it doesn't feel like you're just giving the same thing to any other customer. Use dynamic fields to address them in a more direct way.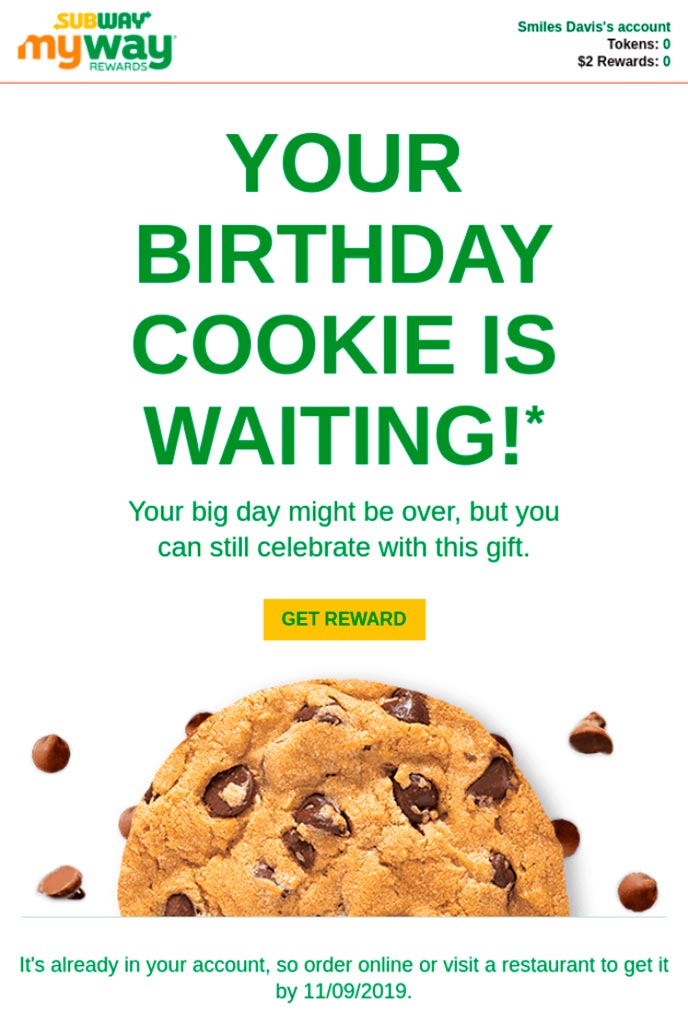 As in the previous examples, personalisation is important to have good results in this campaign. The offer can also be valid for the month of the birthday to extend the incentive and increase conversion.
How to send birthday greetings automatically?
All you need is a date of birth which you can ask for in the customer registration form, in a data update campaign or by importing it from your CRM. If you already have it, you can enter Acrelia and create an automation event on "Automation" - "Events" choosing the type "Birthday message". Once the event is created, you must select the date type field corresponding to the date of birth from the database.

The next step is to design the message. In our template gallery there are several examples that you can use as an starting point, but you can use any design you want for your greeting message. You can also use the one you already use for your newsletter and simply adapt it.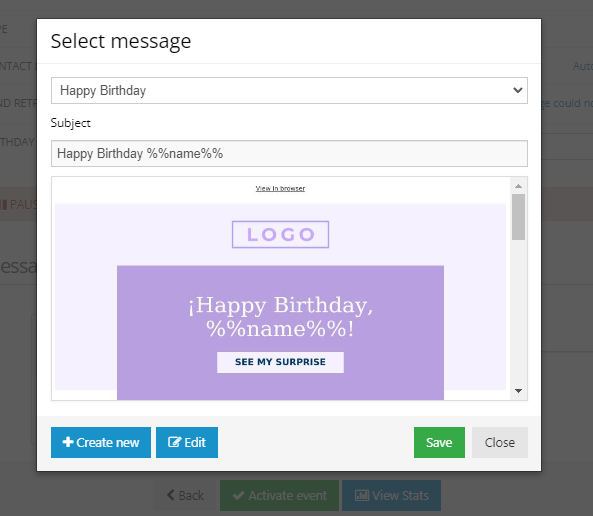 As this is an automated event, you won't find a button to send like the message like in a normal campaign. In this case, you have to schedule when you want the message to be sent in relation to the date field, for example on the birthday at 9am.
Once you have choosen the sender and the language, you can activate the event and forget about it because the automation is already running. You can pause it at any time to make changes, see the messages you have in line and check the statistics of this type of sending (you will find them in the "Automation" section, not with the rest of the campaigns).
Do not miss anything from our blog and join our Telegram https://t.me/acrelianews
---
Related posts
Haven't you tried Acrelia News yet?
If you like this post, you will like much more our email marketing tool: professional, easy to use.