How Apple Watch affects your email marketing
How Apple Watch affects your email marketing
Category: Email Marketing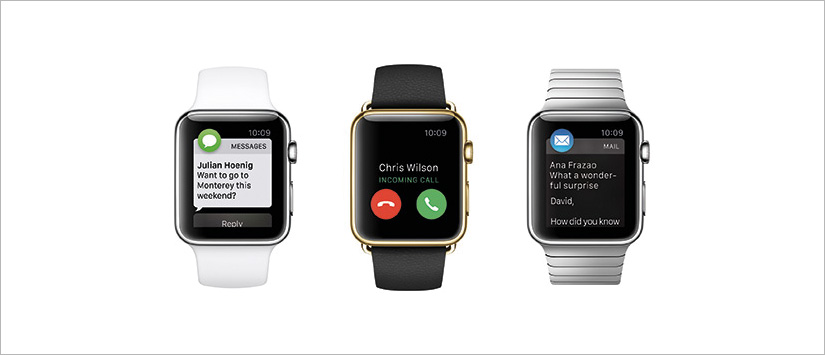 On June 26 Apple watch reaches Spain, the smart watch of the apple brand which is expected to sell 35 million during the first year. Knowing that wearables affect email marketing mailings, here are some pointers for when you include it in your campaigns.
8 tips for optimizing your mailings destined to Apple smart watch
Geolocation. Wearables accompany your subscribers on their way to work, shopping ... Don't you think it would be a good opportunity to invite them to come to your store? Imagine that thanks to geolocation detect a user who's passing near your business: you could send to his Apple Watch a promotional mailing with a discount where you invite him to visit your establishment in order to redeem it.
Subject and preheader. With a 42mm screen, the characters of the field 'subject' are reduced. Use an attractive and short one to invite subscribers to open your email. The preheader will serve you as a complement, don't waste it!
Plain text version. Apple Watch does not support email HTML version, so necessarily have to use the plain text version if you want the user to view your campaigns.This way you'll avoid the message "This email does not contain a plain text alternative".This version has other benefits but it is essential for wearables.
Apple Watch version. Furthermore, has been created a new version for the Apple Watch (text / watch-html) that offers improvements over the plain text version. If you have the opportunity to use it, you will improve your campaigns because it offers some extra functionalities over the plain text version as you can see in the following Litmus table:
Images. When Apple detects images in an email, it displays a message such as "This message contains elements that Apple Watch can not show, but you can view the message in the text version." So forget about using images and focus on working on a good plain text version.
Links. Smart Watch does not have browser so the links in the plain text version are indicated in gray (the only exception are the links that are at the addresses and telephone numbers because they are opened from other applications). Unlike conventional campaigns where you include multiple links, you should focus on using direct and simple messages, with strong CTAs to make clear brand value. You can also cheer users to interact via their iPhone or computer and encourage them to visit your website from other devices different than Apple Watch.
Handoff.This function makes Apple Watch users to work in two steps: open a message through its smart watch and then perform another action related to the same mailing from their iPhone (visit your site, make a purchase ...). It is a new opportunity to succeed in your campaigns. For example, you can use the subject and preheader as a teaser to capture your subscriber's attention and lure him to open your mail from his iPhone in order to visit different offers of your online store.
Over time, when Apple Watch and other smart watches will be on millions of users wrists, maybe email marketing fulfills another function. Perhaps due to limited space and the other features we've just seen, mailings to these wearables will be used to maintain up to date to subscribers with short messages like tweets.We'll keep you informed!
Do not miss anything from our blog and join our Telegram https://t.me/acrelianews
---
Related posts
Haven't you tried Acrelia News yet?
If you like this post, you will like much more our email marketing tool: professional, easy to use.