How to optimize your email campaigns for mobile devices
How to optimize your email campaigns for mobile devices
Category: Email Marketing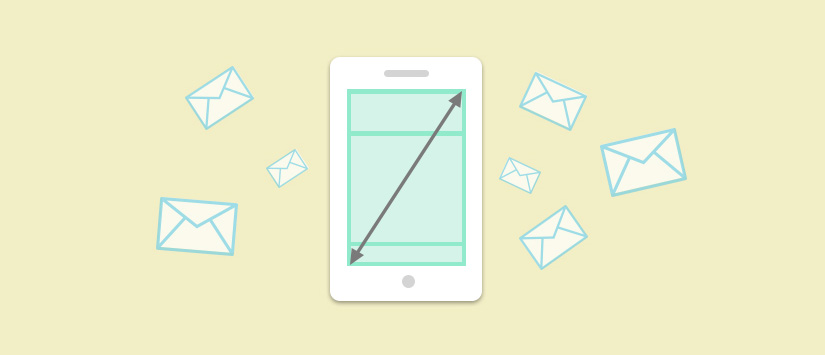 Since 48% of email openings are already performed from mobile devices, the time has come to start designing our email marketing campaigns with these devices in mind.
The first contact with our customers is established through their inbox. This is the reason why we have to optimize the information they see at first glance to increase our chances to get our email opened:
Sender name: Use something easily recognizable, like the name of your company or service. Moreover, in the case of mobile devices, long sender names are likely to be cut out when displayed in mobile screens. Try to limit the sender's name to 20 characters.
Subject line: Remember that an attractive subject line is your best weapon to get your subscribers to open your newsletter. To optimize it for mobile phones, you have to keep it short: above 30 characters, your subject line will probably be cut.
Pre-header text: The pre-header is used to provide a preview of the content of the email. It can be considered as a second subject line that helps you catch the attention of the recipient. The right strategy for mobile devices is an engaging text of up to 60 to 70 characters.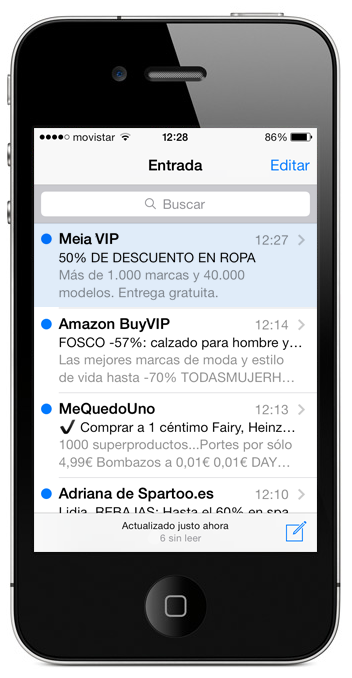 The second issue that deserves our attention to optimize our campaigns in mobile devices are the design and the content.
Responsive design: make sure the design of your newsletter is not only displayed correctly on the monitor of your computer or laptop but also on tablets and mobile devices. A good design should rescale contents for a proper display, while increasing the size of fonts and buttons for an easy interaction.
Size matters, even more: As a general rule, our messages should occupy as little as possible, but if we think of the subscribers who open our email on their phone, then this is a crucial issue. If your message is too heavy and the user's connection is slow, the message will probably not be downloaded or partially downloaded. To adapt your message to the limitations of mobile users, your email should not occupy more than 100kb.
Dedicated Mobile Content: Add specific contents and call-to-action directed exclusively to mobile users, for example, a link to download your app in the App Store or Google Play, special offers valid only for those users who check your communications from mobile devices or the option to add events or reminders to the calendar or the mobile device.
Do not miss anything from our blog and join our Telegram https://t.me/acrelianews
---
Related posts
Haven't you tried Acrelia News yet?
If you like this post, you will like much more our email marketing tool: professional, easy to use.