Template: Crema
Category: Email Templates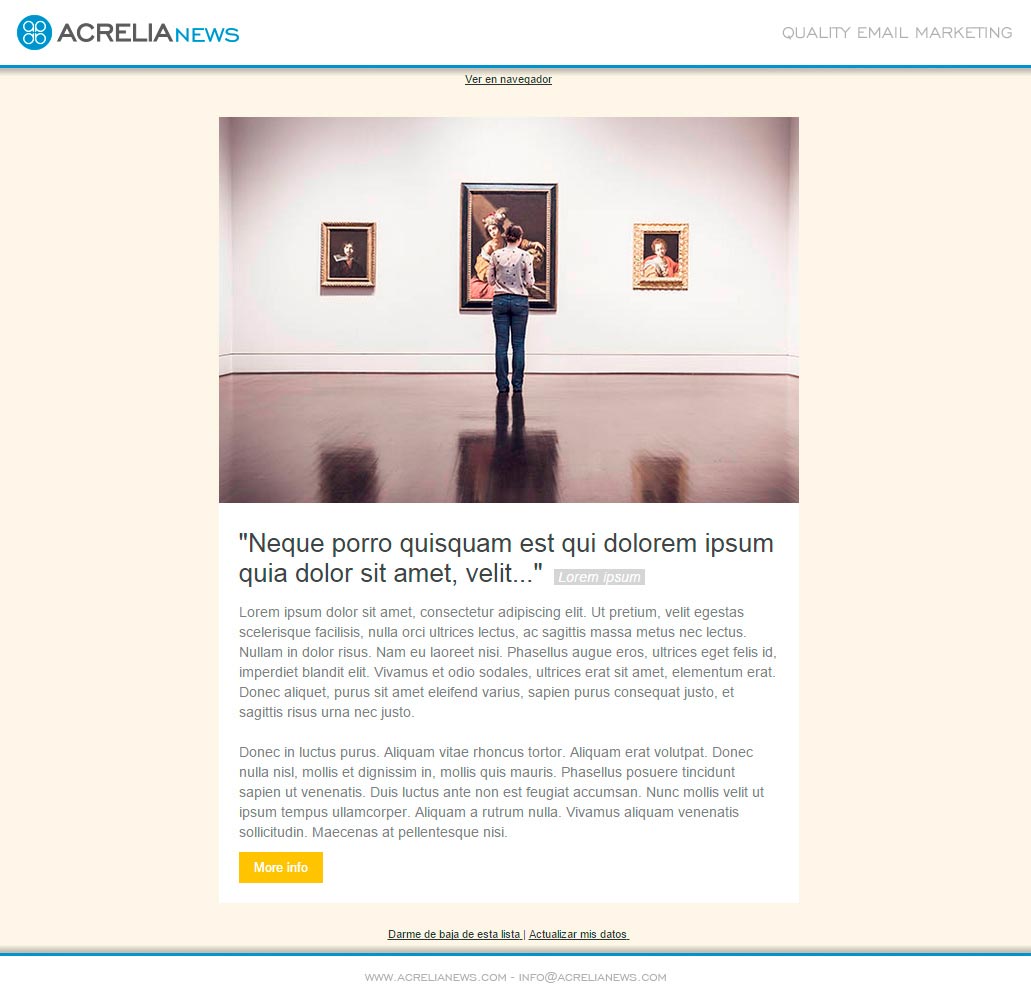 Do you want to communicate something very specific to your subscribers and don't want the design of the template or additional information to distract them from the real objective of your mailing?
Thanks to our new Cream Template, you will be able to focus your communication on the message you want to convey, as it is designed with the intention of getting the information clearly and directly to your contacts.
Therefore, you will get your subscribers to focus only on what you want to tell them or on the action you want them to perform, thus fulfilling the ultimate goal you are looking for with the communication.
In this type of communication, it is important to have an attention-grabbing CTA. It must be clear, direct and aligned with the objective of your mailing.
This responsive template can be easily adapted to your needs and those of your subscribers, thanks to our easy and intuitive online editor.
In Acrelia News we offer you a wide gallery of email templates to help you create professional email marketing mass mailings.
All Acrelia News' email templates, such as the "Cream" template you are seeing now, are responsive and are prepared to be displayed optimally in the most popular email managers, browsers and mobile devices and tablets.
Create your free account now and in just a few minutes your newsletter will be ready to be sent to your subscribers.
Do not miss anything from our blog and join our Telegram https://t.me/acrelianews
---
Related posts
Haven't you tried Acrelia News yet?
If you like this post, you will like much more our email marketing tool: professional, easy to use.