Verify and validate the email addresses of your contact lists
Verify and validate the email addresses of your contact lists
Category: Email Marketing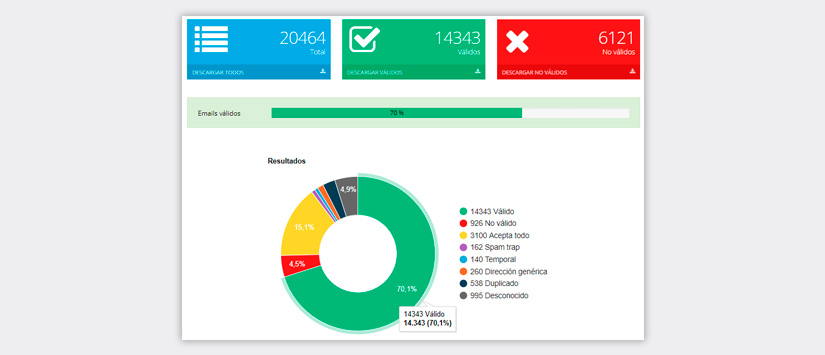 Quality contact lists are the key of email marketing. A list of contacts with email addresses that are not valid or do not exist, can seriously affect the deliverability of your email marketing campaigns.
If you want your email marketing program to work, we recommend you to verify and validate emails from your list before sending your email campaigns. You can do this using a tool like Acrelia News, which allows you to validate and clean your lists of incorrect email addresses.
Do not miss anything from our blog and join our Telegram https://t.me/acrelianews
---
Related posts
Haven't you tried Acrelia News yet?
If you like this post, you will like much more our email marketing tool: professional, easy to use.