10 common email marketing mistakes
10 common email marketing mistakes
Category: Email Marketing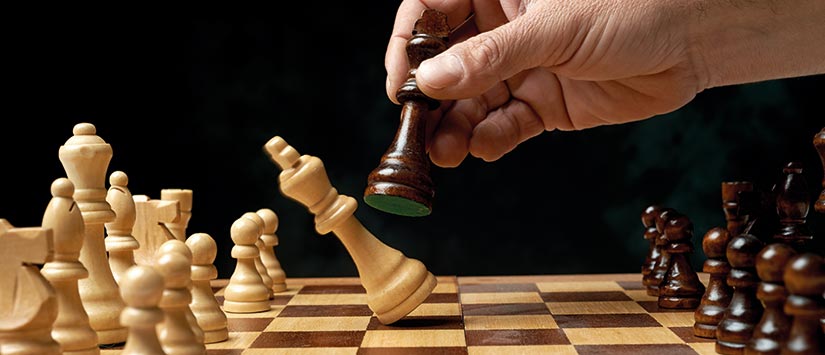 Email is the most effective way to boost your sales but without a good strategy and planning, never will work in your favor and therefore you will not achieve good results.
Currently 91% of email users check at least once a day his email1, making this channel a great business opportunity. Due to the amount of commercial emails received every day, is important differentiate yourself from others and not make the slightest mistake, because it could ruin your work.
Below you'll find the mistakes that you should avoid if you want to make your email marketing campaigns work:
1. You don't know your audience. If you do not know your audience and do not define what they expect, your campaigns may not be of interest to your subscribers. It is necessary that you consider other factors, the type of industry they're headed, which is your subscriber profile, which types of emails expect to receive and how much time they will use to read your mailing. This way you can create targeted campaigns for your target audience and you will ensure deem them relevant.
2. You don't have well defined objectives. You have to be aware that each campaign you elaborate have to have an specific purpose and only if you have it well defined will ensure the success of your mailing. Take time to decide what's better for your purpose: build brand image, achieving specific product sales, promote a particular product, increase visits to your website, increase your contact lists, among others. You probably have several goals but you have to set priorities and an order of execution.
3. You don't monitor your competitors. Remember: You are not alone in the market, there are many companies offering the same as you, so you have to study your competitors and find the best way to differentiate yourself from them. Your subscribers will receive an average of 13 promotional emails per day2, You could get yours stand out above others by following your competitors closely..
4. You have not planned. It is very important that you prepare an annual calendar with your email marketing actions. Note that depending on the type of product or service you offer there are periods during the year that are more relevant than others or where communication must change. For example if you sell carpets, autumn and winter are the most important times of the year for your business. Or if, for example, you're selling garden products, depending on time of the year the type of plants and tools you should promote are different. In addition to these events which are part of your regular sales cycle, you should consider other dates or special times when making your email marketing annual plan: summer holidays, special occasions like Valentine, sales, international or national sport events...
5. Bad segmentation. One of the most important aspects of email marketing are your subscribers who must be properly sorted and segmented in your lists according to their interests and preferences. If you make a bad segmentation can make your message arrive to the wrong people and waste time and money and get a bad reputation.
6. You forget the calls to action. Don't forget to include in your emails elements with which your users can interact. They will allow you to achieve the objectives. Include links that allow users to extend information of your services, buy the offered product, download documentation ... If you do not include any call to action you're missing the opportunity to convert to sale and / or loyal your users. Calls to action must show urgency and it is recommended that you repeat them in several different locations in your email, so the user will have more than one chance to click. They also have to be attractive and convincing to capture the attention of your subscribers.
7. You don't keep your lists updated. Periodically you have to check the status of the nonexistent or inactive contacts of your lists: permanent returns, temporary rebounds, malformed email adresses, generic email addresses, complaints, spam traps, unsubscribed and inactive subscribers... Only then you will improve your deliverability and you'll get to have a quality contacts list.
8. Wrong sending frequency. Due to the large influx of emails received every day is difficult for an email stay longer in the user's mind, so you have to find a middle ground between sending emails with a low frequency or move to the other end and send too many. Both are negative, the first because your subscribers will not remember you, and the second because you run the risk of being flagged as spam. Do not forget that you only must communicate if you have something to say. At the time of choosing what is the right frequency you should consider your audience, for example in the B2B sector is recommended that you make your communications between Tuesday and Thursday during business hours so you'll get better results.
9. You don't do test mailings. Often, for lack of time, we do not stop to check if our mail is well displayed or if contains errors. It is important to do test mailings to check for misspellings or expression mistakes, broken links, not seen images ... and test your campaigns in order to display properly in most email clients and mobile devices.
10. You don't analyze statistics. Understand the information that statistics offer, it is vital to assess the success or failure of your campaigns and to determine the appropriate corrective measures to improve the results. If you limit yourself to send your campaigns but do not study the results, your email marjeing will be doomed to fail.
1ExactTarget/ 2Radicati Group
Do not miss anything from our blog and join our Telegram https://t.me/acrelianews
---
Related posts
Haven't you tried Acrelia News yet?
If you like this post, you will like much more our email marketing tool: professional, easy to use.