Email marketing and mobile phones, the best allies of retail
Email marketing and mobile phones, the best allies of retail
Category: Email Marketing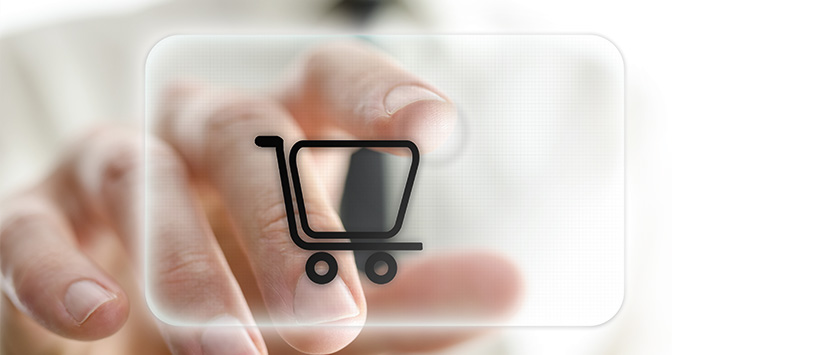 That seems to be interpreted from the figures published in the latest report of Custora, E-Commerce Press Report, available on their blog. This marketing platform specialized in e-commerce periodically keeps track anonymously about a hundred of US-based online retailers considering data from more than 70 millions of buyers with a turnover volume of about 10,000 million dollars.
Among the data contained in the report, it strikes us the information regarding the majority source (the channel) of income, distinguishing by device: mobile, tablet and PC. The statistics, which are shown in the attached table, speak for themselves.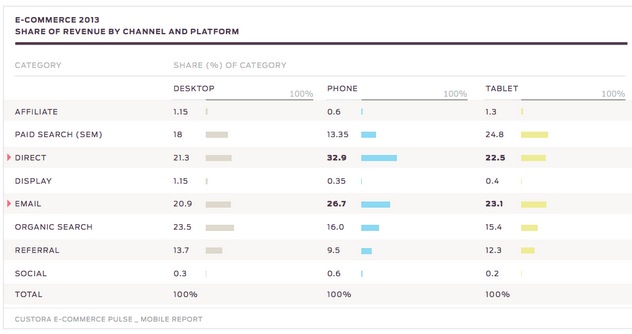 In addition to note the lack of buying "intention" in social media, in mobile we see that more than one quarter of sales (26,7%) come from the #mailmarketing, while nearly one-third of them are generated by direct navigation on the merchant' site (32.9). In tablets is observed, however, that SEM wins.
It is rather curious that precisely in the device theoretically more limited to deploy all our creativity - and launch the best of our claims to potential customer- is where they work best. Obviously this fact says a lot about the importance of responsive design and personalization. Two of the features that differentiate Acrelia News as #mailmarketing platform.
Do not miss anything from our blog and join our Telegram https://t.me/acrelianews
---
Related posts
Haven't you tried Acrelia News yet?
If you like this post, you will like much more our email marketing tool: professional, easy to use.