Email marketing audit: what should you focus on?
Email marketing audit: what should you focus on?
Category: Features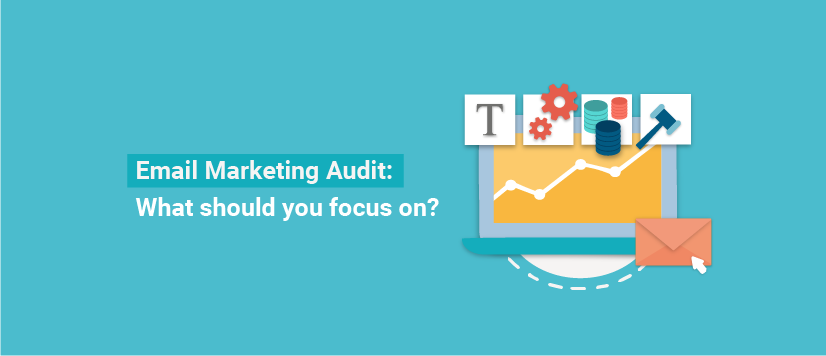 Most companies decide to use email marketing audits when they have a problem. Mistakenly, it is believed that it is only then that it is needed, but in reality, it is a process that also works in a preventive way. We have been doing them on a regular basis for our clients for years and we can say that they increase the quality of the database and deliver better results.
What is an email marketing audit?
When the process of auditing a company's email marketing strategy begins, the objective is to identify the elements that make each mailing a success. To do this, aspects such as the following are reviewed:
Whether campaign code can cause deliverability problems.
Whether the GDPR is complied with in all messages.
Whether the sending frequency is appropriate for the sector.
Whether the reputation of the sender has been negatively affected.
Whether communications are accessible to all recipients.
With all this information it is possible to establish the necessary measures to correct the mistakes made and apply the best practices that will make email marketing a source of revenue.
How to audit your email marketing?
It is advisable to do an email marketing audit at least once a year, even if it seems to you that everything is working fine and you are getting what you want. Even then, maybe it could be going better and taking up less of your time or maybe something is about to go wrong without you even thinking about it.
The benefits of this research process are many: from solving technical and legal problems to learning how to reduce costs and increase profits by targeting mailings more efficiently.
Also, keep in mind that the benefits vary depending on the type of audit you decide to do:
Design audit: the template is the starting point to check typography, colours, image weight, content structure, calls to action... but also the subject and pre-header, the sender or the personalisation of the email message. It includes the visual part, so what is achieved is to take care of the brand image and a greater impact on the recipients.
Database audit: the structure of the database is as important as the maintenance that has been done, we also thoroughly review the security and privacy to ensure that the RGPD is complied with and that it is possible to send segmented and personalised mailings so that the conversion is higher.
Performace audit: statistical reports are the basis for this email audit, so we review more than 25 indicators to analyse trends in campaign performance and propose improvements to make them more effective and increase the open rate.
Deliverability audit: the more technical part looks at the sender to check if the IP affects the ability to reach the inbox of your contacts, for example if it is blacklisted or the domain is not authenticated.
Professional email marketing audit
You may have looked at your own list and mailings so many times that you are unable to identify where are areas for improvement, or you may have never done an audit and don't know where to start. In both cases, the Acrelia team can help you:
The first thing we will do is to establish a starting point for how you are using email marketing in your company.
Then we will review each element of analysis, depending on the type of audit, to detect problems in your email marketing campaigns.
Finally, we will present you with a document with our conclusions and the practical recommendations we suggest to improve your results.

Contact us is you want more information.
Do not miss anything from our blog and join our Telegram https://t.me/acrelianews
---
Related posts
Haven't you tried Acrelia News yet?
If you like this post, you will like much more our email marketing tool: professional, easy to use.