How to get your emails read
How to get your emails read
Category: Email Marketing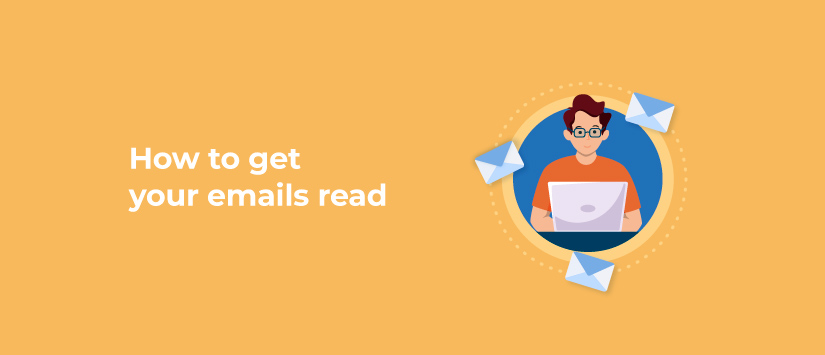 You put all your love and effort into preparing a newsletter, click on the send button and when you go to look at the open rate or reading time, you realise your work has not been successful as you got low numbers. The first figure may be a mirage (there is always a margin of users not captured by the statistics) and the second can be interpreted in various ways (depending on the type of campaign you send). But they are the two most direct indicators of whether your messages are being read.
What can you do to ensure that your communications are read and are not lost in the inbox or deleted directly? Here are some tips for your next mailings.
Be recognisable
Choosing a name and email address for the sender is a key factor when starting a newsletter. Although it can sometimes be changed in more commercial campaigns, it is best to keep it the same. This ensures that it is easy for recipients to recognise and it will sound familiar when they see it in their inbox.
Proper names get better results because they are more relatable, as long as they are known beforehand. For example, if it is a newsletter signed by a person representing the company, you can explain something about them on the landing page of the registration form or introduce them in the welcome message to start a more personal relationship.
Send at the best time
It sounds obvious, but it's a reality that affects readership: if they don't have time, they won't read it. If they are really interested, they will save it for later, but on the first impact, they will delete it. That's why it's a good idea to test to find out the best time to send each type of email marketing message.
Look at the statistics by time as well as by day of the week to see if, for example, you get more opens on Thursdays or Tuesdays and if the reading time goes up between 11 am and 1 pm, but goes down for messages sent after 6 pm.
Set fixed sending days
Notifying on the registration form when you plan to send the newsletter is a very practical way to start establishing the routine, both for you and for the recipients. An example is our own newsletter: we send it every Thursday at 1 pm and subscribers are already expecting it if we are late in sending it.
Remember that you can prepare the messages in advance to leave them scheduled in a very simple way from Acrelia's campaign editor.
Make yourself indispensable
If they know when they will receive your message, they see your name as the sender and they have time, there is only one reason why they will not read your message: they are not interested in your content. Don't settle for general mailings. "All things to all people" doesn't work, it's better to include only the type of information they want to receive by taking advantage of dynamic fields.
Based on the information you have about your subscribers and customers, ask them about their interests directly in the registration form and try to please them in each communication with our advanced segmentation. If they know that when they open your message they will find good content, they will want to read it and will find the time to do so.
Ensure your deliverability
We'll leave the most technical component of our recommendations for getting your emails read until last: make sure they get delivered to their inbox and not somewhere else. Deliverability measures this ability and you can influence it, for example, by asking them from the welcome message to add you to their contacts, by taking care of the sender's reputation and by authenticating your domain.
Do not miss anything from our blog and join our Telegram https://t.me/acrelianews
---
Related posts
Haven't you tried Acrelia News yet?
If you like this post, you will like much more our email marketing tool: professional, easy to use.