How can I know if an email address really exists?
How can I know if an email address really exists?
Category: Email Marketing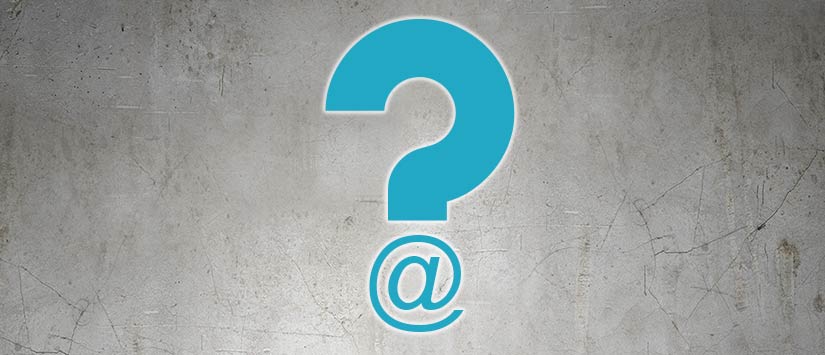 If you're going to start sending newsletters and mass emailing to your subscribers and customers, or either long ago you're not communicating with them, it is recommended that you verify if their email addresses are valid or if they exist. Having a clean email database is key to get good results with your email marketing campaigns.
If you have collected emails from your customers using paper forms at the point of sale, you have not sent emails to your database in a long time or the subscription form to your newsletter is not double opt-in, it is recommended that you verify your emails list. If you do not, when you send emails to these addresses it is more than likely that many no longer exist or are incorrect, and this can cause your email provider marketing block you, besides affecting your deliverability and your reputation as a sender.
The bulk mailing and SMS sending platform Acrelia News includes a tool that allows you to verify emails, simply by uploading a file in csv format. Once verified, we will obtain a detailed report on the status of each of those emails.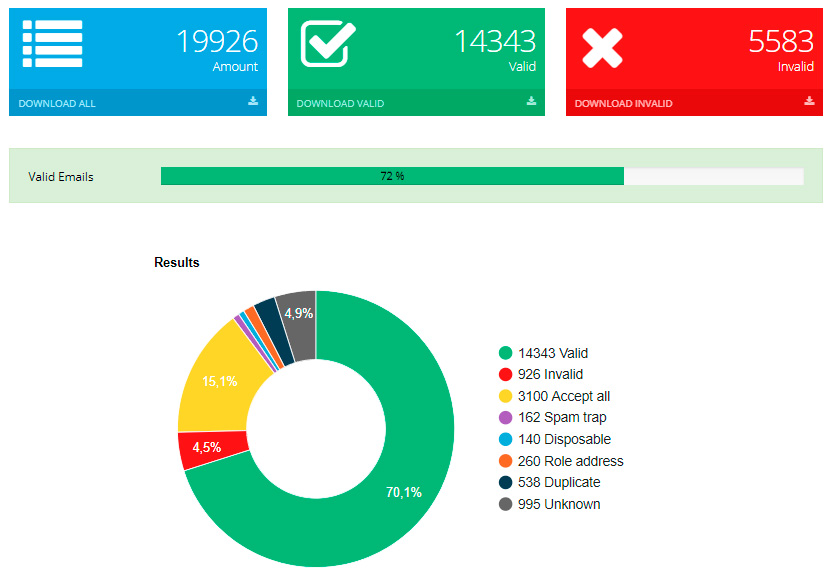 It is important to understand the information offered by the report of verified emails and know what is the best strategy to start making email campaigns.
The different states that can have a verified email are:
OUR RECOMMENDATION
Email addresses that, during verification process are marked as invalid, unknown, accept_all or or that are generic or temporary addresses, you must consider them as high risk addresses and is better to not include them in your email marketing campaigns.
Do not miss anything from our blog and join our Telegram https://t.me/acrelianews
---
Related posts
Haven't you tried Acrelia News yet?
If you like this post, you will like much more our email marketing tool: professional, easy to use.