How temporary email addresses affect your email marketing
How temporary email addresses affect your email marketing
Category: Email Marketing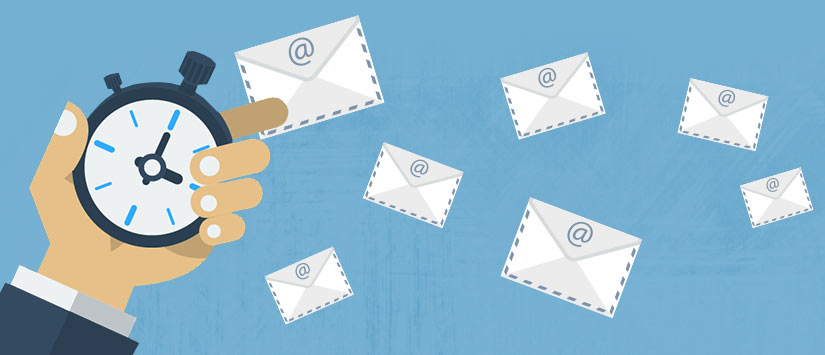 Temporary email address or "disposable" are very useful for users: allow them to test services, subscribe to newsletters or register on websites for promotions without providing their personal or professional email by filling in register forms.
For us that we do email marketing, however, temporary addresses can be a real headache, affecting the deliverability of our newsletter sendings and also to our pocket.
What is a disposable email address?
A disposable email address (DEA), is the one that does not have a long term value for its owne. They are usually created with an specific purpose and can be easily removed.
Disposable email addresses are often used to register in forums or subscribe to newsletters. These accounts are valid and exist until the user decides to get rid of it.
What is a temporary email address?
Temporary email addresses are those that expire after a time, they can be hours, days or even months. Some services that offer temporary addresses only allow to receive a maximum of messages, limit the weight thereof or expire after a period of inactivity.
This type of e-mail addresses are often used by users to sign up for services, download ebooks, access to special offers or get register on a website without disclosing personal data.
How affect to my email marketing
Ineffective sendings. A list full of temporary addresses is useless. You have between 0 and no chance of reaching most recipients and those who you reach their level of interaction will be minimum because initially don't have a good disposition towards your communications.
Bad reputation. Sending to temporary addresses can increase your number of permanent returns (hard bounces), reduce subscribers interaction, and affects therefore your deliverability: You can have problems with your email provider, your sendings can be considered spam and not reach nor even to recipients that do exist.
Opportunity cost: Obviously you have no chance to convert, establish a conversation or long-term relationship with a subscriber who used a temporary email.
Avoiding this type of addresses on my lists
Discard temporary email addresses: Implement mechanisms to identify temporary addresses in your registration forms or use services to clean your contact lists.
Make them trust you. If a person uses a temporary address to sign up for your newsletter or service, it is because is not 100% sure that your website is reliable or want to avoid receiving hundreds of spam messages. You can gain their trust:

Including visible links to your privacy policy.
Including on your privacy policy a section that specifies you do not sell or rent to third parties information you collect.
Including references to customers that are working with you or their testimonies.
In the case of newsletters subscription, including a sample of the sendings you do and indicating their frequency.

Send emails only when needed. People use temporary addresses basically to prevent spam. If you do your emails have relevant content and you set reasonable intervals of sending, you will get that many end up facilitating their real email.
Do not miss anything from our blog and join our Telegram https://t.me/acrelianews
---
Related posts
Haven't you tried Acrelia News yet?
If you like this post, you will like much more our email marketing tool: professional, easy to use.