Save time with the link checker
Save time with the link checker
Category: Features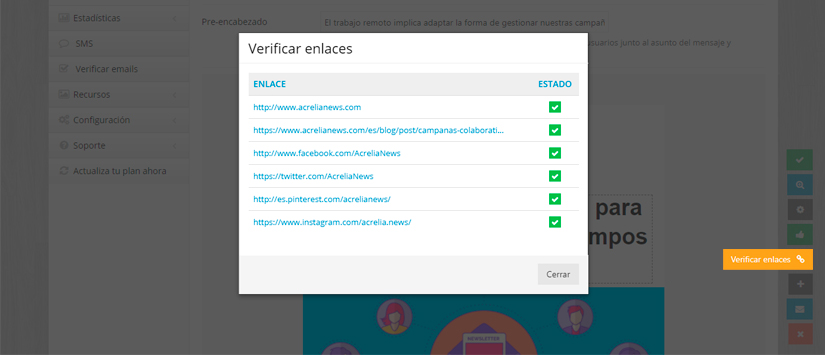 One of the most tedious tasks before a sending is to check that there is no broken link in our newsletter, and to make sure all the links work properly.
To make it easier, we have added a new functionality to the campaign editor: the link checker.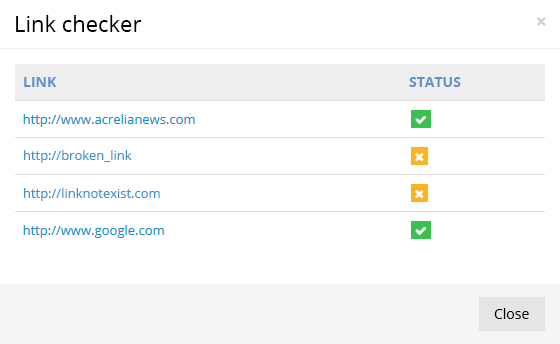 With just one click, this new option allows you to check if all the links of your campaign work, both in the html and in the text version. This way, it is very easy to rectify broken links and ensure everything works before pressing the button Send.
We hope this new feature will be useful!
Do not miss anything from our blog and join our Telegram https://t.me/acrelianews
---
Related posts
Haven't you tried Acrelia News yet?
If you like this post, you will like much more our email marketing tool: professional, easy to use.