Use coupons and discounts in your email marketing mailing
Use coupons and discounts in your email marketing mailing
Category: Email Marketing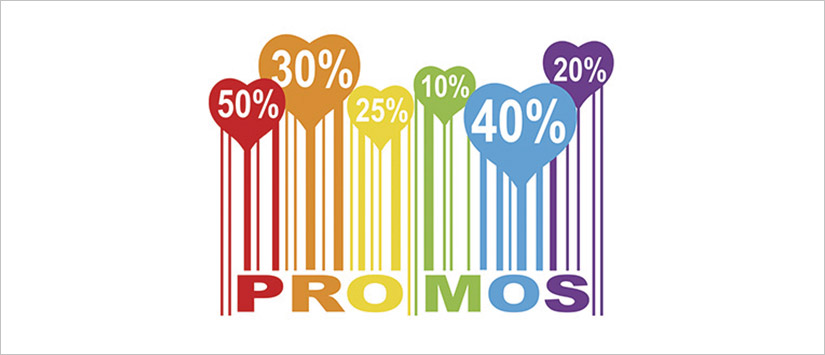 The possibility of discounts on products and services available at any time of year has meant that consumers do not have to wait for sales periods to get better prices. Now companies put at your disposal attractive discount coupons that favor the purchase decision.
The best way to send coupons to your customers is through email marketing campaigns because combining them with promotional marketing will permit you,if the promotion is attractive, convert users to sales, promote your brand and recommend to friends and family, giving you the opportunity to reach more people. Also another advantage is that, by offering these promotions to your customers, you'll make them feel special and have the opportunity to retain them.
It is recommended to use this sales tactic in periods of lower consumption to revive the sales in your company. According to a report from Experian Marketing Services, the promotional emails that include a coupon or discount increase their profits by 48% compared with other mailing, increasing by 34% clickthrough rate and a 14% open rate.
Here are some tips to improve the user experience when receiving mailing that combines email marketing and coupons:
Message Subject. Clear in the message line the discount you're offering and accompany it with a sentence that encourages openness email. The subject should stick to real discount, do not mention the word "free" or discounts that do not adapt to the promotion you're throwing because otherwise your user may feel cheated.
Opening emails from mobile devices. Think that many mailings are opened from the mobile. If you offer a coupon, go further and facilitate to the recipient its use. If the coupon is redeemable online, use a discount code, ie, a combination of numbers and letters that the client can enter into the purchasing process. But if instead, the coupon has to be redeemed at a physical business, be sure that your design is optimized to be displayed on any mobile device and add the print option.
Holidays. In the holiday periods we are more willing to spend, so it is a good time for you to send your mailing with attractive discounts that encourage purchase.
Make attractive designs. Personalize your mailing and make designs to attract attention and be creative. You must ensure that at first glance user could identify your brand, your products and services and the discount offer.
Encourage interaction. Include in mailing countdowns to get an offer, amount of people have bought, cross the previous price promotion ... So your subscriber will feel the need to seize this offer before it is gone.
If you want to see examples of email marketing campaigns that have used coupons and discounts to attract the attention of users view our Pinterest board Discount coupons in Email Marketing.
Do not miss anything from our blog and join our Telegram https://t.me/acrelianews
---
Related posts
Haven't you tried Acrelia News yet?
If you like this post, you will like much more our email marketing tool: professional, easy to use.