Advanced tracking in Email Marketing campaigns
Advanced tracking in Email Marketing campaigns
Category: Features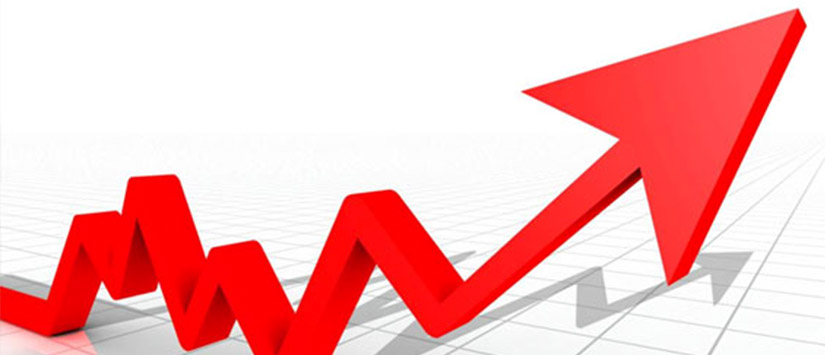 Do you know how long your subscribers spend reading your emails?
With the Email Marketing platform from Acrelia News, you will find out about all this and much more.
Having an advanced, real-time statistics module is essential to assess the success or failure of your email marketing campaigns. Get a glimpse of Acrelia News high-quality statistics below.
On top of the ABCs of campaign performance like the open rate, CTR, bounce rate, unsubscribe or complaints among others, Acrelia News offers a wide range of useful information to know your subscribers better and assess the performance of your campaigns better.
Opens by device
Our statistics module offers real-time data on the devices from which your campaigns are opened, including information about the most popular email clients and browsers.

Opens by location
Thanks to the map of opens, you are able to know which countries achieved the best open rate.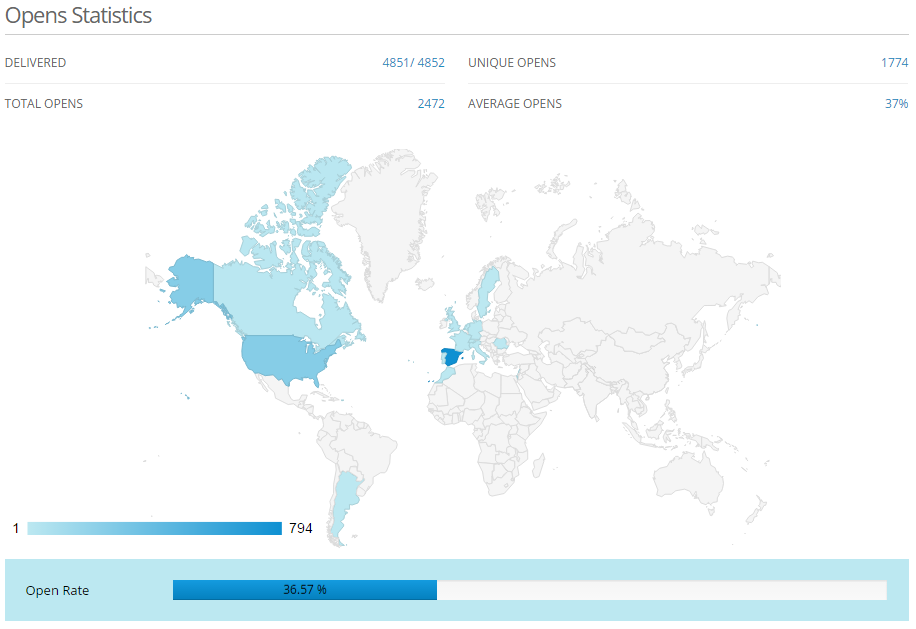 Reading time
With Acrelia News, you know how much time your subscribers spend reading your emails:
the average time they devote to your communications,
if the content you send are interesting to your readers,
and to which extent they engage with your brand, products and services.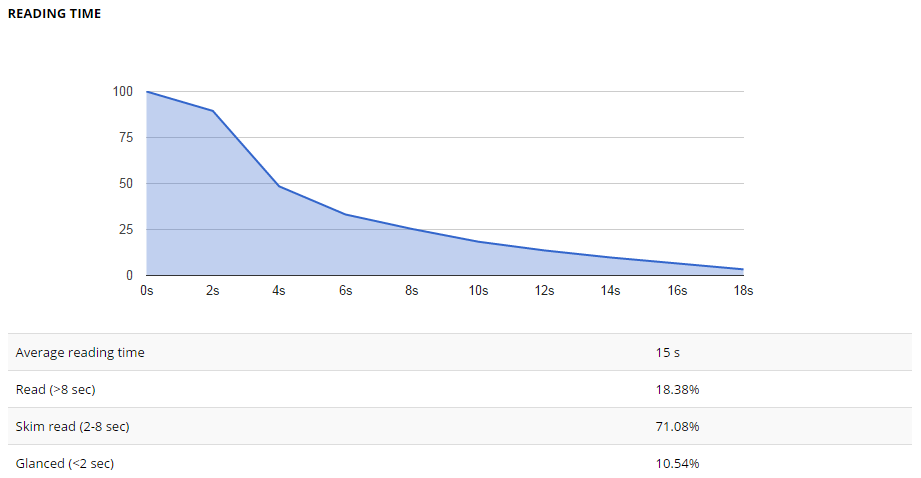 Click Map
Visual and intuitive display mode of the call-to-action that performed better and of the most visited contents.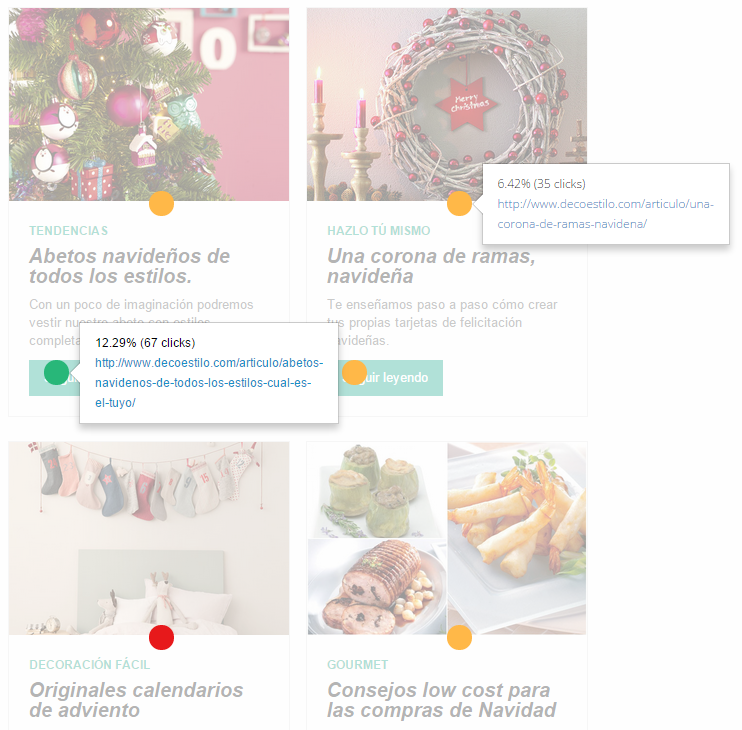 Forwards and printouts
How many times was your campaign forwarded? How many of these were actually opened by their recipients? And how many of your readers have printed out your emails?

Download and print statistical reports
You can either download rough statistics of your sendings in Excel format and analyse them externally or print out nice ready-to-use handouts. You choose which data should be included in your report or not.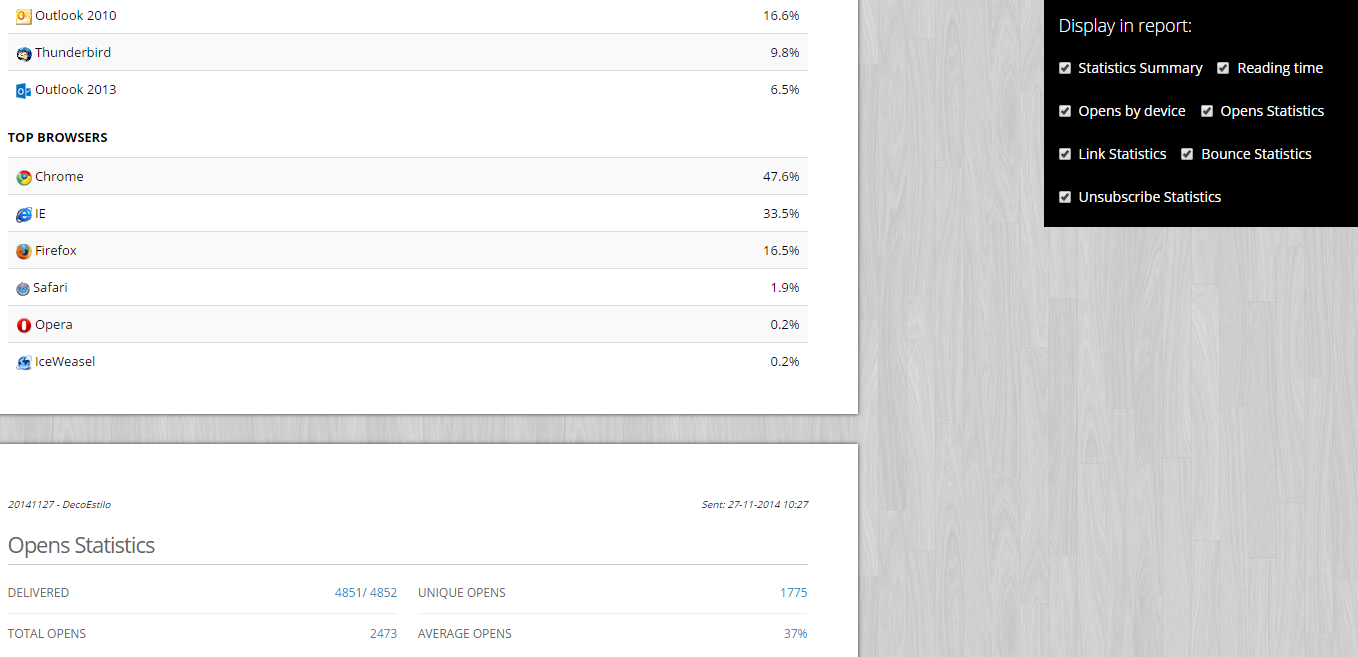 Don't resign yourself to basic statistics of your sendings! If you want to know more about these and many other features offered by Acrelia News, request more information here.
Find out more about the most complete statistics of your shipments.
Do not miss anything from our blog and join our Telegram https://t.me/acrelianews
---
Related posts
Haven't you tried Acrelia News yet?
If you like this post, you will like much more our email marketing tool: professional, easy to use.