Email marketing options on LinkedIn
Email marketing options on LinkedIn
Category: Email Marketing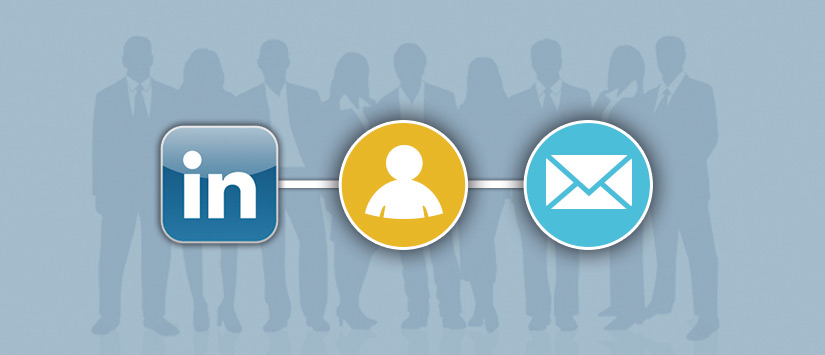 Linkedin is the quintessential professional social network. 300 million users worldwide use it, both companies looking to fill a position as people who are unemployed or want to change jobs. In Spain, LinkedIn has more than 6 million members and is the network that grows more according to a study of IAB network.
The use of LinkedIn within the company has many benefits, not just for HR department. It is also useful for email marketing because it can helps us grow the database of potential customers and subscribers fot our lists. Well managed, it is much more effective than the most popular social networks such as Facebook or Twitter.
The key is to find your target looking for specific company profiles or their jobs and then asking them connecting individually. Obviously, having a cared profile is basic for someone to accept your invitation: be sure to update it and maintain it attractive. And remember that, although you have a business page, a relationship between people is what is expected from a social network.
It is possible to export the contacts from your LinkedIn account and import them directly into your database, but we do not recommend this option because people might consider your sending spam since they not have given their consent to receive your emails. What we can do is ask them to subscribe by themselves. Always without abusing their trust because LinkedIn can block your account if many people complain about you
A simple but effective option is to seize the moment in which you make a new contact on LinkedIn. Then you can send a message to thank him for the connection and suggest him to subscribe to your newsletter. If its a personal sending will have more possibilities of conversion than one clearly automated. You can also make sendings to any member, although not in your network. This functionality for sending messages between users is called InMail and is available in Premium version of LinkedIn.
Another way to find new subscribers is through groups. Look for those that may have more potential customers and sets aside those who are clearly focused on job search. Participate by leaving comments and sharing interesting links. As in your profile, take care of your interventions so that members recognize the value of your contributions, and when you post promotional information to recommend your newsletter, they will be more predisposed to register.
Of course, if doesn't exist a group of theme related to your sector, you can create it on your own. The work of getting members may seem equally complex than the one to achieve new subscribers but the same participants contribute to make it known to your contacts so it is easier. In addition, being a group administrator has an advantage and is that you can send announcements to all members. Those that have marked this option in their profile settings, will receive the notice announcing your newsletter. They can unsubscribe at any time to stop receiving messages from the administrator.
One final point: we have been talking about sending direct links to the newsletter but can also be used in other ways in exchange for their email addresses such as promotions, attendance at webinars, download ebooks ... For these kind of messages, LinkedIn ads will serve you as a complement to highlight your updates within this network.
Do not miss anything from our blog and join our Telegram https://t.me/acrelianews
---
Related posts
Haven't you tried Acrelia News yet?
If you like this post, you will like much more our email marketing tool: professional, easy to use.