How to do emailing without email list
How to do emailing without email list
Category: Email Marketing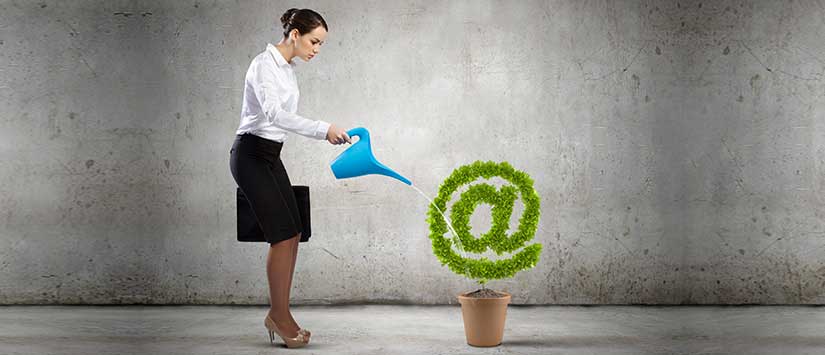 You know the advantages of email marketing and you want to include it in your digital marketing strategy, but you do not have a contact list to which to send massive emails promoting your products and services.
Relax, you are not the only one. This situation is repeated in many companies who want to start using email marketing.
First, you have to avoid the temptation to buy a list of emails. If you want your email marketing be effective, buying emails is a bad idea. This practice is not legal, can affect your brand's reputation and your deliverability.
But then... How I make my email list without emails?
Even if you think you dont have an email list, you have it, I assure you. It is only necessary to collect the information and organize it. You have emails of your current customers and old ones, contact of potential clients who requested budget, lists of personal emails, business cards of people who were interested in your company when you attended trade fairs, events or conferences, LinkedIn connections...
The first thing you have to do is collect all of this information, organize it, make sure that you have the consent of those contacts to send commercial communications and finally check that the addresses you have are valid.
Now is when you say: "OK, I have already done, but the number of emails I have got is ridiculous, I cant do email marketing". That's a lie!​
In email marketing what counts is quality and not quantity. Having few contacts does not mean that you can not get a good performance to your email marketing campaigns. The important thing is that the contacts you have are interested and engaged with your brand, products and services. Send emails to thousands of users who have no interest in what you offer, is silly, a waste of time, and most importantly, money.
Once you have your contact list prepared, you can already begin to launch your first email marketing campaigns. Analyze in detail your campaign statistics once submitted, in order to establish the corrective measures that are necessary in future mailings and improve the performance of your email marketing.
Meanwhile, don't forget to make your contact lists grow organically. It's a slow process but effective. Build a list with contacts who subscribe on a voluntary basis, will improve the performance and the success of the email campaigns that you send to your customers and will you get increase the quantity and quality of your potential customers.
Do not miss anything from our blog and join our Telegram https://t.me/acrelianews
---
Related posts
Haven't you tried Acrelia News yet?
If you like this post, you will like much more our email marketing tool: professional, easy to use.