Is it difficult to do email marketing?
Is it difficult to do email marketing?
Category: Email Marketing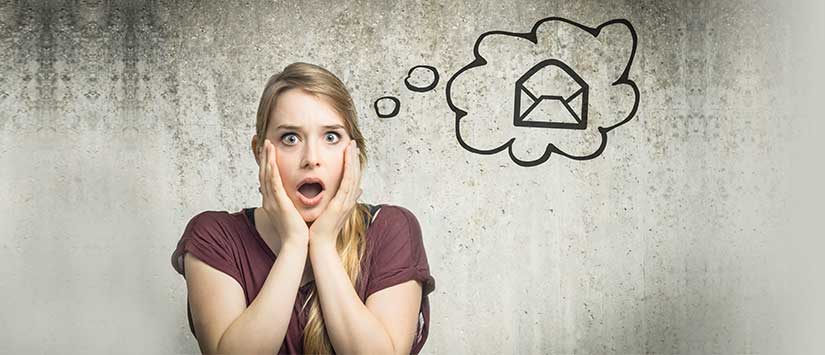 Starting something new scares, it is the classic fear of the unknown that can also be applied to any marketing strategy. All are questions: Is it difficult to start with it? Will I do well enough to see some results soon that confirms me I'm on the right track? Can I afford to make a mistake when creating my newsletter? If you are starting with email marketing surely you'll be doing to yourself these kinds of questions, right? Well, calm down because the answer is no, to do email marketing is not difficult.
To eliminate fears and at the same time overcome the obstacles that brakes the implementation, the best is to know well what surrounds email marketing:
The technical part is getting less technical because no advanced knowledge is needed to manage lists or make sendings. So do not think you have to know how to program because you will not need to configure anything that smacks of technical language. Not even to get statistics to learn for future campaigns.
The creative part is very easy to do thanks to predesigned templates that allow a professional finish without knowing anything about graphic design. Choose the one that interests you or like best and then simply fill the gaps with your own content. It couldn't be easier with this guide!
Strategy is probably the part that requires more work but not because it is difficult but because affects the results and therefore needs to be reconsidered to make the best decisions. Our template can help you organize.
After having overcome initial doubts, the difficulties appear often due lack of time. But email marketing is easy to implement as we just have explained so it is not necessary to spend many hours a month. It will be different depending on the type and number of campaigns to do, but it may be enough with a couple of hours a month to create a professional newsletter that gets results. This means you can continue with your daily tasks without worrying too much about it.
Another obstacle of day-to-day that can complicate the email marketing are all options allowed because on first impression may seem too many. It is true that there are many decisions to make in each sending, but if you think about it previously in the definition of strategy, it's not difficult to choose to who is sent the information or what words are used in calls to action, for example. Both options lead to get more or less openings and clicks and therefore worth spending some time thinking about it.
Yes, email marketing is easy because no additional knowledge is required to those that anyone would have to develop his day-to-day as a marketing manager and doesn't take much time in the day. But it is also true that to have someone who share tasks with makes everything easier because it allows contrast options and also distribute them according to the strengths of each one. For example, you can improve a newsletter to have more confidence in the visual creation or to know better the subscribers after reviewing their activity.
Acrelia News has been serving for years as support so to get started in email marketing will not be as hard as it seems to those who start. Can we help you?.
Do not miss anything from our blog and join our Telegram https://t.me/acrelianews
---
Related posts
Haven't you tried Acrelia News yet?
If you like this post, you will like much more our email marketing tool: professional, easy to use.