Modular design for email marketing templates
Modular design for email marketing templates
Category: Email Marketing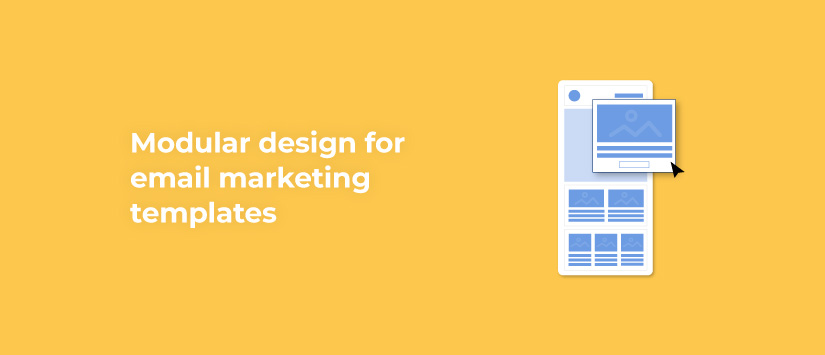 It's easy to find modules in our daily lives: they are in buildings, vehicles, or household appliances. Building using this system is very practical because it reduces costs without losing flexibility in creativity because everything fits without much effort. The same advantage applies when it is used in the online world: both a website and an email marketing campaign can leverage modular design to save time and money.
Blocks as Units in Modular Design
The structure of a template is based on content blocks. In our campaign editor, you can find more than 30 different types: text, images, videos, buttons, icons, social networks, countdowns, QR codes...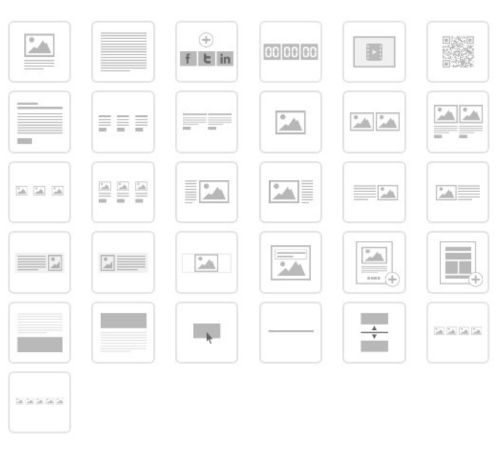 To create your next campaign, you just have to select the block of content you need and you can move it to place it wherever you want. This way, you design according to your goals, combining each piece as if you were building with Lego.
You can make the adjustments you want, moving everything as many times as necessary. You don't need to touch a single line of HTML code; it's not necessary for the result to be to your liking. Each module or block can be customized, but they all fit together because they are programmed to work together.
For example, you can add a video with a title at the top and a button at the bottom, then realize it's better to start with text and move it with the mouse without fear because everything will be perfectly aligned, just as you have configured.
Advantages of Modular Design
The main advantage of using a block-based design is that it saves time in campaign management. Whether you're a marketing professional sending many communications or someone who sends less frequently, knowing that you can prepare a communication quickly and that it will look good in any email client is reassuring.
With traditional design, it could take hours to achieve what now takes you a few minutes, without having to know anything about programming. This is also crucial when multiple departments are sending messages to users because each responsible person will have different prior design knowledge.
It's a mistake to believe that, being "predefined blocks," you can't build something original and different. The flexibility offered by each module ensures that creativity is not lost in the design. In fact, it's the opposite because, precisely for this reason, you can make multiple combinations to find one that stands out.
The most functional benefit is that blocks facilitate design adapted to any device, so they adjust and resize for messages to be easily readable, and users can interact with them without issues. Considering mobile open rates, this aspect should not be neglected for design to work in favor of conversion.
How to Create a Template to Reuse Your Blocks
After spending time creating email marketing campaigns, there will be some blocks you use repeatedly. Moreover, modular design allows you to create templates for reuse, saving you time and maintaining your brand's consistency. This standardization is useful for both you and your team with Acrelia's multicount.
To create a template, you don't have to start from scratch. You can use one of the predesigned templates from our gallery as a guide and adapt each part to your needs. This way, you'll already have the structure created, and you'll only need to choose the blocks for each element (header, body, and footer).
When customizing, consider what content you repeat by reviewing your recent deliveries. You can also expand this vision with what you think you might need in the future. Then, place them in the campaign, gradually filling it with, for example:
Header with the name or logo.
Personalized welcome and farewell.
Lines to separate sections.
Subtitles for those sections.
Product image, description, and button.
Icons for your social media profiles.
Newsletter rating buttons.
Footer with legal notice.
You can also perform the next step directly from Acrelia's campaign editor: design the blocks considering brand specifications to ensure you can use them whenever you want. For example, button size, logo, background colors, even image proportions, whether there are columns, or any other visual identifiers for your delivery.
Finally, test the campaign to see how it appears in different email clients and save it with the blocks fixed to prevent errors in the future. If needed, you can repeat the process with that base template, adapting it to different objectives to save more time in the future.
Do not miss anything from our blog and join our Telegram https://t.me/acrelianews
---
Related posts
Haven't you tried Acrelia News yet?
If you like this post, you will like much more our email marketing tool: professional, easy to use.