Countdowns for email marketing
Countdowns for email marketing
Category: Features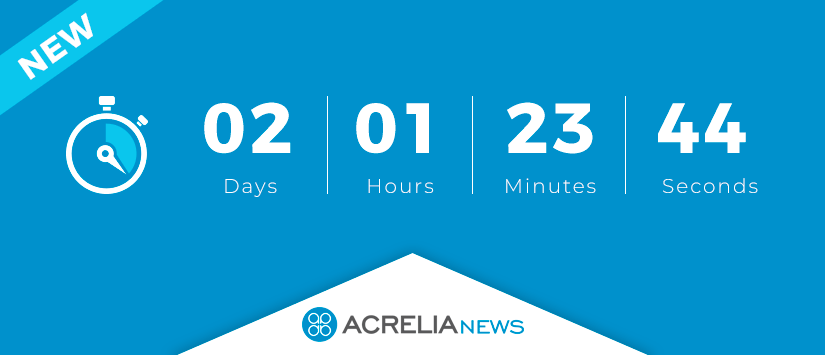 Countdowns are a great way to enhance the design of your emails, creating an effective call to action.
Showing the remaining time for a special event or for a promotion to end, gives a sense of urgency to your email and causes users to have to make decisions quickly and therefore, conversions increase.
In Acrelia News, we know how important it is for our customers to have resources that allow them to enhance the design of their newsletter mailings and for this reason, we have incorporated in our campaign editor a "Countdown" generator.
The new "Countdown" block, like all those previously available in the editor, is easily customisable, requires no technical knowledge to configure, is multi-language and it works with any device or email reader.
Let's see the benefits of including in your email campaign the countdown provided by Acrelia News:
✔ THE POWER OF "ZERO" HOUR.
Acrelia News countdown timers are very visual, which allows you to quickly awaken the urgency and shortage effects among your subscribers.

✔ DYNAMIC TIMER
The Acrelia News countdown timer, is dynamic, which allows that whenever the subscriber opens the email, even if they open it several times, they will always see the real-time remaining until the countdown ends.
✔ DESIGN ADAPTED TO YOUR BRAND IMAGE
The colour, font and style are fully customisable, so you can design countdown timers fully adapted to your corporate image.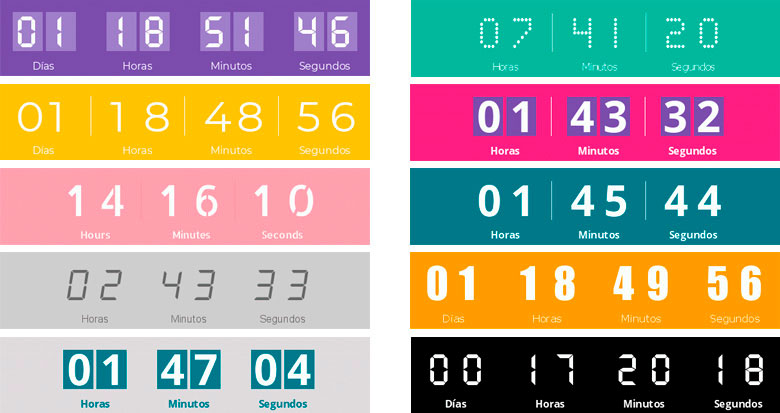 ✔ MULTI-IDIOMA
You can translate the "hours", "minutes" and "seconds" labels or change them completely and display the text of your choice.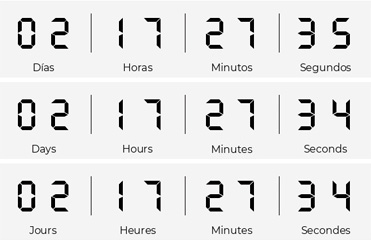 ✔ RESPONSIVE
As with all the content blocks that the Acrelia News editor incorporates, the countdown timers are responsive so they are displayed optimally on any device, browser or email reader.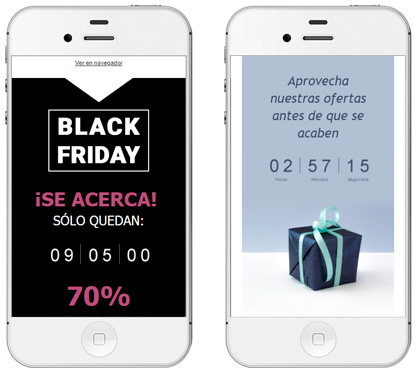 ✔ REAL-TIME EDITING
You can modify the countdown timer in real-time, even when the campaign has already been sent, to fix errors or apply changes.
✔ CONFIGURABLE TIME ZONE
For your international email campaigns, countdown timers display the same countdown regardless of the recipient's local time zone.

✔ IT'S FREE
There is no additional cost on top of the service, so avoid using third-party counters that cost extra and limit the number of countdown timer displays.
What are you waiting for to give it a go?
We can't wait to see your event, Black Friday and Cyber Monday campaigns with the new "Countdown" blocks!
Do not miss anything from our blog and join our Telegram https://t.me/acrelianews
---
Related posts
Haven't you tried Acrelia News yet?
If you like this post, you will like much more our email marketing tool: professional, easy to use.