How to improve the conversions of your email sendings
How to improve the conversions of your email sendings
Category: Email Marketing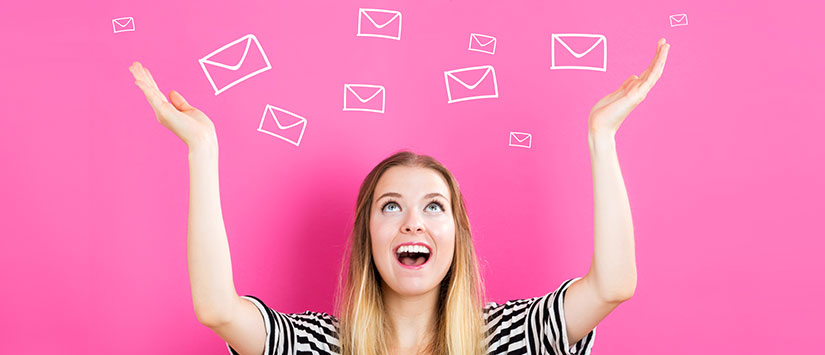 Consumers today are bombarded with a lot of information, which means that companies and marketing agencies have to constantly look for ways to get their attention and reach their target audience. The key to achieving this is well known: the content we communicate must be relevant to the consumer.
Email marketing is a powerful tool in terms of loyalty and customer acquisition, as it allows us to adapt the content to the interests and needs of users, which means a very significant increase of conversions.
Today we explain 3 techniques to improve the conversions of your email campaigns: Personalization, Segmentation and Dynamic contents.
Personalization
Data indicate that personalized email subject lines are 26% more likely to be open. The personalization of emails with the subscriber's name, either in the email subject line to encourage the open, or in the content to get their attention, is a technique that gives very good results.
However, personalization in email marketing, does not simply mean writing a "Hello [name]" at the beginning of your email, means forwarding information that suits your subscriber's needs, preferences and tastes. In fact, 74% of users are frustrated when they receive content that has nothing to do with their interests.
Segmentation
The best technique for sending more relevant content is by doing targeted sendings to your subscriber lists. A segment of a list consists of creating a subscriber group that meets certain conditions. The most common segmentations are:
By geographical location
By genre
By age
Last purchase
Average purchase
Position in the company
Interests
It is proven that sending emails in a segmented way can increase the revenue generated by email by up to 760%.
Dynamic content
Dynamic content allows you to take advantage of what you know about your subscribers to show them when they open your email only those blocks of content that fit their needs. Thanks to dynamic content you can achieve a very high level of personalization without having to create a different newsletter for each of the segments to which you want to send your email.
Customized and targeted emails allow you to increase your click-through rate by up to 14% and conversions by an average of 10%.
Do not miss anything from our blog and join our Telegram https://t.me/acrelianews
---
Related posts
Haven't you tried Acrelia News yet?
If you like this post, you will like much more our email marketing tool: professional, easy to use.