How to Analyze Competitor Email Marketing
How to Analyze Competitor Email Marketing
Category: Email Marketing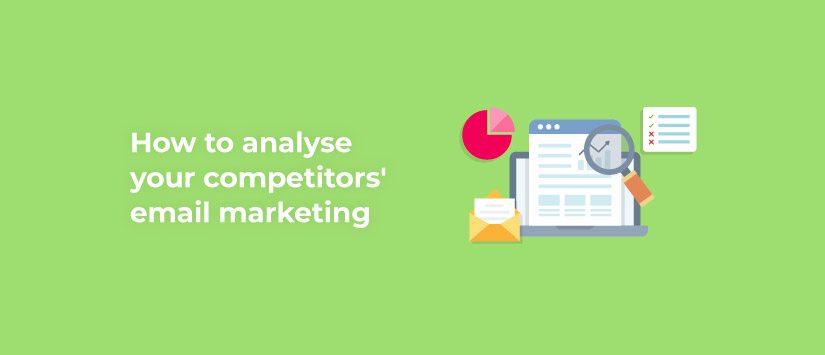 In order to achieve a successful email marketing strategy, it is as important to know your resources well as it is to know the campaigns your competitors are sending out. You can solve the first issue by conducting a exhaustive audit, while for the latter, you need to conduct research and draw conclusions that you can apply.
Why analyze your competitors' campaigns
All businesses have some kind of competitors, more or less direct. When it comes to email marketing, you need to consider both those who sell or offer services within the same category and the industry as a whole: in the inbox, we are all competing for attention!
For example, for a car dealership, the competition could be another brand's dealership, but it could also include second-hand stores, vehicle insurance companies, or mechanic workshops. And even if they are not direct competitors, it may be interesting to have other references that may also be relevant to your audience, such as specialized automotive media or foreign brands.
You won't be able to know which messages are being opened and which are not, but analyzing the competition will be useful to you in the following ways:
Understanding how they engage with their users at various moments or stages of the customer journey.
Knowing their tactics in different types of messages, such as transactional emails or newsletters.
Identifying opportunities in actions that you're not taking advantage of but that everyone else is doing.
Gaining ideas from what you like and what you may not like for news communications.
Improving the level of detail in your campaigns as well as your overall strategy.
If conducting an audit once a year is considered a good practice, analyzing your competitors' messages continuously is equally important to keep track of their actions.
Preliminary steps to the analysis
Start by making a list of the names you want to analyze. It's important to know who you're competing against to understand your position in the market, but more importantly, because your potential customers are likely to be subscribed to their marketing communications as well.
By looking at who's on the list, you'll be able to answer a key question: what do you want to focus your analysis on? Email marketing goes beyond newsletters, so a comprehensive analysis also considers website registrations in case they send onboarding emails or the purchase process for order tracking. Choose the actions that can be most helpful to your business.
Lastly, consider creating an email address that doesn't identify you as part of your company to maintain a certain level of anonymity when you start your analysis. The easiest option is to open a GMail account with a made-up name.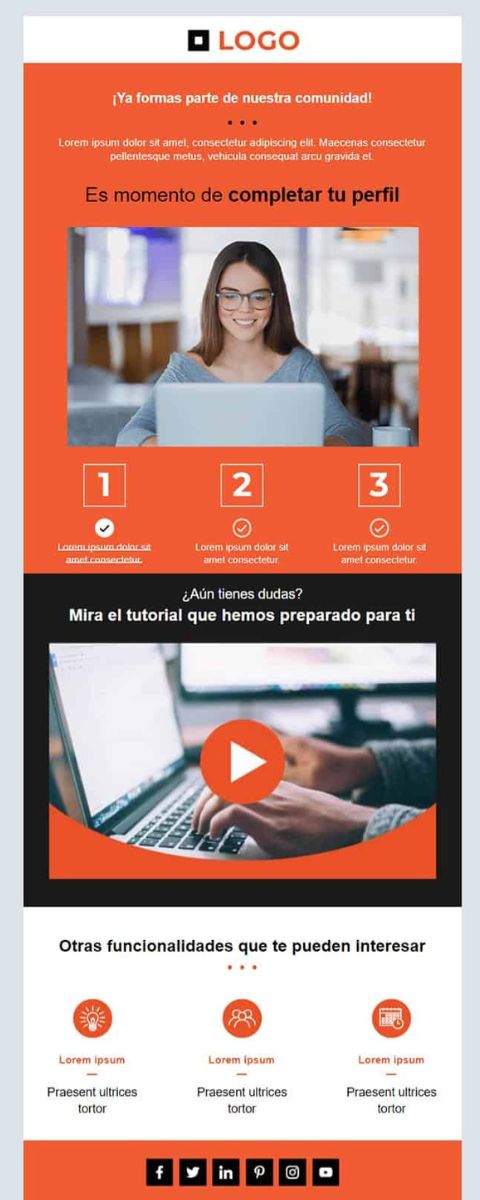 Analysis of the registration process
Now it's time to subscribe to all their newsletters with a critical mindset, paying attention to:
Where they place the signup form (footer of the website, sidebar of the blog, social media).
Do they offer any incentives (discounts on purchases, lead magnets to download)?
Which fields are mandatory and which ones are optional?
What subscription options do they provide (frequency, topic)?
In the minutes following the completion of the registrations, check what you receive:
Did any of them end up in your spam folder?
What are the confirmation messages like (double opt-in process)?
Do they follow through by sending the promised incentive?
Is there a subsequent welcome sequence?
Unless you use multiple email accounts, you can only go through this review once, so make sure to take note of your findings (if necessary, save some screenshots).
Analysis of competitors' newsletters
A thorough review of all the messages takes time, so you can archive them and dedicate a few hours each week to complete a table, with one row for each email received and columns for each parameter you are analyzing:
Sender: Is it always the same? Are they open to receive replies? Is it a person who signs the emails or a general account?
Subject: What length does it have? Do they personalize it? Do they use emojis? How do they use the preheader?
Content: What use do they make of images and videos? Do they vary the header or template depending on the message type? How do they combine promotion and information in their newsletters? What style do they use to address the subscriber? How many personalization elements do you notice?
Call to Action: What types and how many do they typically use? Are they always the same? Do they mix buttons with text links?
Frequency: How often do they send messages, according to their typology? On which day and time? Do they resend newsletters that you haven't opened? Do they run re-engagement campaigns?
As you can imagine, this process has no end, but you can establish moments when you pause to analyze the data you have obtained, for example, once a month or every quarter, depending on the volume of messages you need to handle.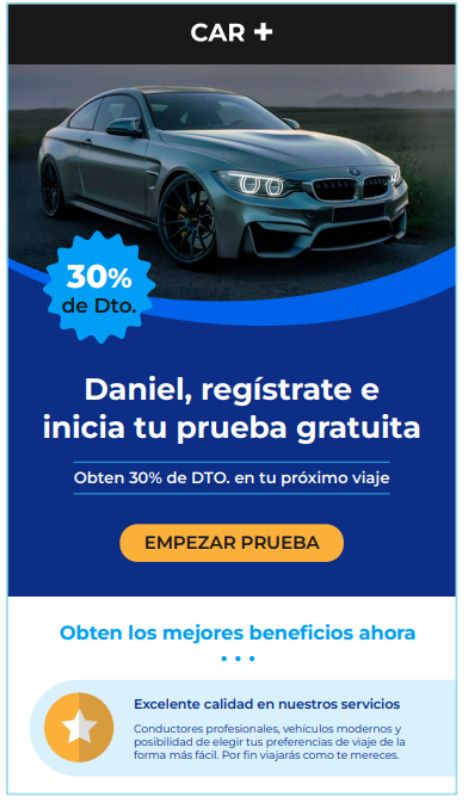 Conclusions from the competition analysis
The first way to use the information is through comparison: What are they doing that you're not? Is there something that has caught your attention? What would you like to incorporate into your strategy?
But don't just focus on the data; try to identify the trends you may be missing out on. For example, how many competitors send emails to celebrate a specific day? How many have similar designs? Or how many use the same emojis?
With all this, you can start planning the specific changes your upcoming campaigns need, starting with those that can clearly help you regain the position you want.
Like in a SWOT analysis, think about both threats and opportunities for your email marketing strategy. And remember, you should also conduct internal audits to have a complete picture of your strengths and weaknesses.
Do not miss anything from our blog and join our Telegram https://t.me/acrelianews
---
Related posts
Haven't you tried Acrelia News yet?
If you like this post, you will like much more our email marketing tool: professional, easy to use.