Why email marketing is not free (and better not be)
Why email marketing is not free (and better not be)
Category: Email Marketing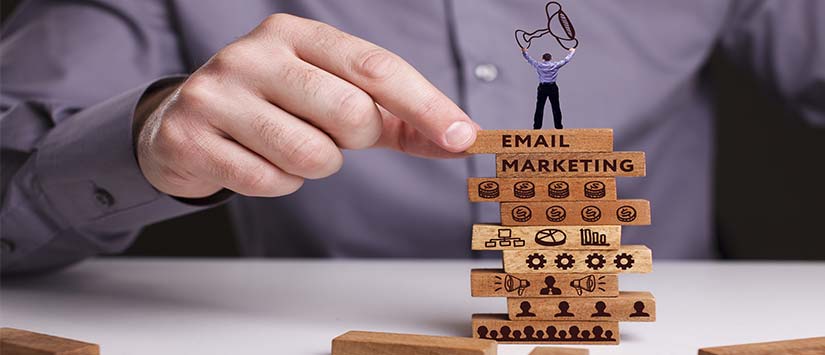 Updating social networks is free, so it is making a video call by WhatsApp and of course sending an email does not cost anything. Users have it very easy to do these actions without investment and companies can do it too, but the results will not be professional. Let's review: promoting a Facebook post to increase reach, make a webinar to collect leads or do email marketing campaigns, all this has a cost. It may be minimal, but it is necessary to reserve some budget for it.
The resources are not the same in all companies and some start wanting to save a few euros in important items but that seem easy to lower. This feeling is usually due to the fact that it has been using email since always (first personal and then corporate) and that is why two classic mistakes are reached:
If I already have my own email and manage it well from my Outlook or Gmail, why pay to send a newsletter? "Solution": sending the newsletter in blind carbon copy.
If I have contacts stored in my mail, why do I have to transfer them to an external tool? "Solution": I make an Excel with the list of subscribers.
These "solutions" are actually bad practices because if you do them you will have a lot of chances that your mail will go to the junk folder. Being a spammer by accident is a common consequence of making unprofessional sendings and can be avoided by using a sending management tool such as Acrelia News. Worse than not opening your messages is that they never get to receive them!
In fact, how the message is made also affects deliverability. What is sent from eg Outlook is usually a little unclear message regarding programming code. A well-worked template and adapted to mobile has greater guarantee of success and can hardly be sent from a conventional mail client and look good in others. The visual part is relevant so that sendings look professional and not done quickly or in any way.
Another consequence of not wanting to pay for email marketing is that you will not be able to know anything about what happens to your message once you click the 'send' button. Maybe you think it's best not to know who opens your newsletter or not, but having statistics is more important than you think. Your business depends on the data to learn and improve for future campaigns, only this way you can grow. Why keep sending emails to who never opens them?
And there is yet another reason why it is good for email marketing to come with a cost and that we make sure that the law is respected in every sending. This is not something that is thought of, but we must take it into account especially if we have international clients.The most recurrent case is that of incorporating into the database people who have not given their consent to receive commercial messages. This way to increase the number of subscribers, as well as buying mailing lists, can bring you a complaint.
Investing in email marketing can be profitable if we focus on each sending as an opportunity to get a new customer or a sale. So you should not see it as something that makes us lose money but win.
Do not miss anything from our blog and join our Telegram https://t.me/acrelianews
---
Related posts
Haven't you tried Acrelia News yet?
If you like this post, you will like much more our email marketing tool: professional, easy to use.