Email marketing for hotels
Email marketing for hotels
Category: Email Marketing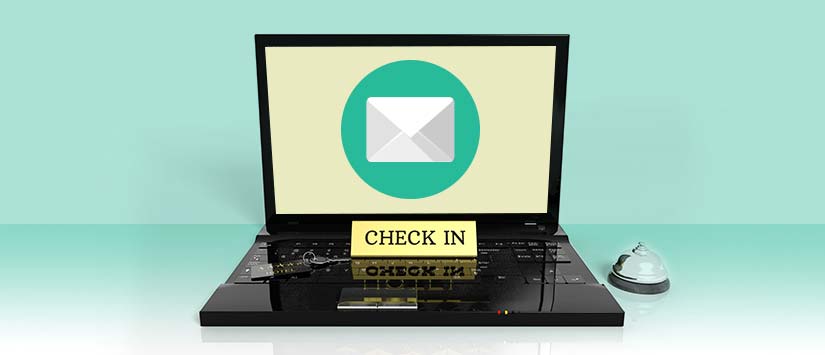 A hotel is much more than a place where to stay for a night away from home as well as the recepcionist is more than someone who gives us the room key. Whether on vacation or business, the hotel stay is part of the travel experience and must be cared for in every detail. To do this, and also as a sales tool, the relationship with the customer can be kept by email once you have made the check-out.
Email messages help us during the reservation management because it is the own user who wants to receive these messages and thats why he is grateful to receive a confirmation message when the buying process is over and a notification with the most important data the days prior to his stay. But he will not necessarily answer to a satisfaction survey few days after finishing it.
Of course one thing is the customer database and another the people who signed up for the newsletter. There are several ways to get the first ones stay as subscribers. For example, ideas related to future stays as promotions for future reservations, special welcomes or possibility of free late check out; or those that related with the same trip as offering discounts on packages or additional services (restaurant, spa, airport shuttle ...).
In addition, you can encourage the subscription through a service that is already essential in many types of hotels: wifi conection. You could include a QR code at the reception, in the hotel information that is in the room or where you include the wifi password to encourage them to sign up to your newsletter in exchange for more free time or higuer speed.
To make email marketing in the hotel industry, we must also take into account two important things for the traveler:
Both questions have an influence in the messages that are expected to receive from us. For example, someone who travels once a year to a rural guesthouse will not have the same relationship with the hotel that a person who stays in different cities each year for work.
Thus, the contents of the email campaigns will be different depending on the type of hotel. You can send information about summer routes or a different winter, congresses or fairs in your city and what you can do in them during two days, tips for spending holidays with children in a different city each time, recommendations for spending a weekend on New Year's Eve in a rural guesthouse or a group of friends...
The hotel information is also a source of inspiration for regular email campaigns. For example, events or reforms notifications of the hotel where they stayed or the news of the opening of a new one if they want to visit it on future trips. Do not forget to segment messages to reach the right customers.
When choosing the template, remember that a lot of online travel bookings are made from mobile devices so make sure that both your website and your email campaigns are responsive.
One last important point to note is that most of the time will be regarding international email marketing campaigns so the location of the messages will be a key part of its success.
Do not miss anything from our blog and join our Telegram https://t.me/acrelianews
---
Related posts
Haven't you tried Acrelia News yet?
If you like this post, you will like much more our email marketing tool: professional, easy to use.