Video email marketing with Acrelia News
Video email marketing with Acrelia News
Category: Features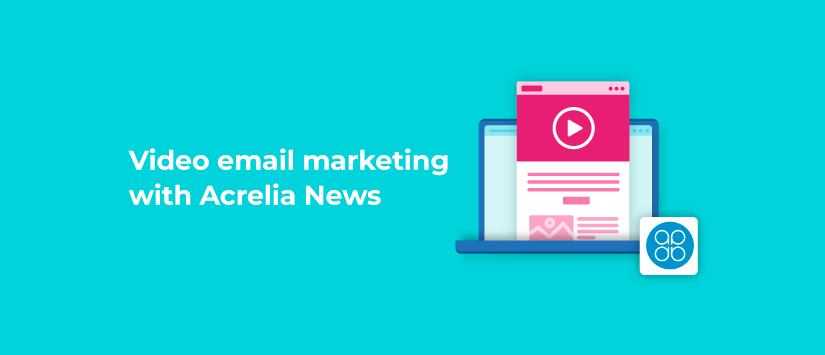 Acrelia News' email campaign editor allows you to design professional newsletters in just a few clicks, being able to incorporate images in different formats, QR codes, animated GIFs and also videos. Our wide gallery of email templates will save you time to choose the most appropriate, depending on the objective of your marketing strategy (for example, include a video to summarize an event or to promote a contest on social networks).
Embedding videos in your informational or commercial emails has many benefits. Above all, it can help you improve your brand image and substantially increase your open, click-through and conversion rates.

Step by step on how to send your video in an email
With the new Acrelia News video block, you can insert a video from YouTube, or Vimeo or also use your own one.
To do so, click on insert a video block and indicate the URL of the link where it is hosted. As you are not sending the file, but an email marketing campaign, you don't have to worry about resolution, length or weight. However, we recommend that it should be of high quality, otherwise you may disappoint potential customers.
Our editor will automatically generate the static thumbnail image that will be displayed in the body of the campaign if the email client your subscriber uses does not allow embedded videos to be played.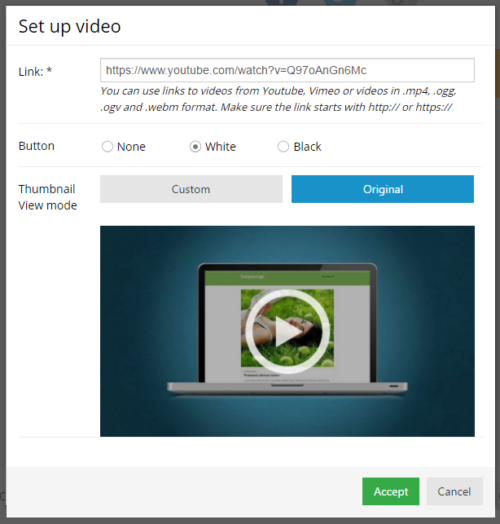 In addition, you can configure whether you want the "play" button to appear over the thumbnail or not and also its colour (black or white) so that it has enough contrast to increase clicks.
Not all email clients play video directly from the body of the messages, but you don't have to worry about that: the Acrelia News' editor makes sure that your email campaign shows the video player to your subscribers when possible and an image with the link when their email client doesn't play it.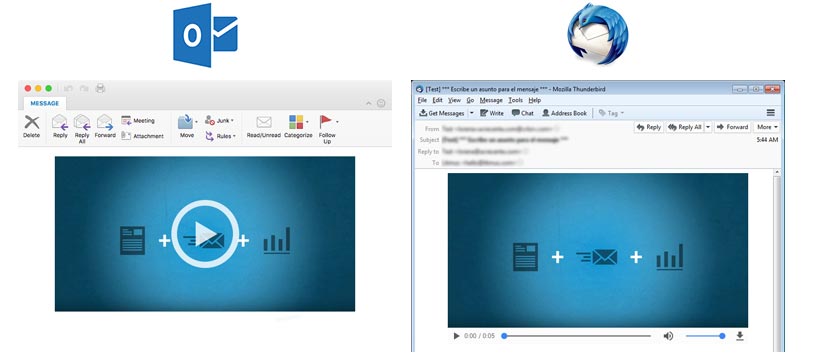 You can check the email clients that play videos to compare the list against your database statistics.
Do not miss anything from our blog and join our Telegram https://t.me/acrelianews
---
Related posts
Haven't you tried Acrelia News yet?
If you like this post, you will like much more our email marketing tool: professional, easy to use.